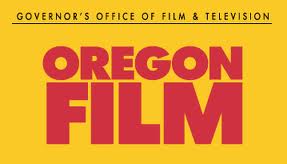 With 2014 coming quickly, we thought it would be a good idea to send out an update on the Oregon Production Investment Fund (OPIF) and the Indigenous Oregon Production Investment Fund (iOPIF).
In October we completed our second tax credit auction and successfully sold out the remaining tax credits from the new $10million annual allotment.  The total amount of funds raised for fiscal year 2013-2014 is $9,870,610 which is the highest return on the tax credit sale to date.  Thank you to all who contributed to the fund.  The legislation that increased the annual amount also increased the minimum spend for OPIF projects.  Film and Television productions must spend at least $1million in Oregon to qualify.  The previous minimum was $750,000.
We have quite a few projects already signed up for this fiscal year thanks to "Grimm", "Portlandia", "Wild", and LAIKA.  That being said, there is approximately $1million available in this fiscal year's fund.  We are actively looking for projects that want to shoot in Oregon in the first quarter of 2014 and will prioritize applications based on timing of the production.  Please contact Vince Porter if you have a project ([email protected] or (971) 254-4021).
Another change this year to our incentive program involved changes to iOPIF.  As of October 7, video game production and post-production only projects may now apply for the iOPIF program.  Since October, we're happy to report that six video game productions have already applied and been accepted into the program.  The other important changes to this program is the "cap" of the spending and the rollover clause.  There is no cap to the budget of an iOPIF project BUT only the first $1million can count towards the rebate calculation.  Another important change is that iOPIF is now "use it or lose it" every fiscal year.  Any unallocated funds in iOPIF at the end of the fiscal year will rollover into the larger Oregon Production Investment Fund.  Currently there is just over $75,000 available in iOPIF.
In short we have supply but the supply is limited!  It's likely that one project could eat up OPIF and one project could eat up iOPIF for this fiscal year so if you're planning to apply, get your application in!  We accept incomplete applications but do not formally reserve funds until the application is completed.  Most importantly this includes proof of financing for your project.  Please feel free to call us if you have any questions.