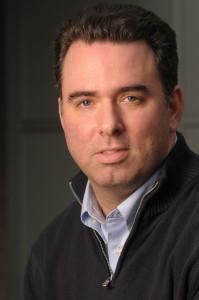 December 6, 2013 – Portland, Oregon – Oregon Story Board, launched earlier this year by a consortium of research, private, and state groups, today welcomes its inaugural Executive Director Nicholas de Wolff, after a comprehensive national search. Nicholas will be responsible for developing and overseeing the organization's strategic and operational mission.
"We were incredibly impressed with the quality of candidates that applied for this position," said Vince Porter, Executive Director of the Oregon Governor's Office of Film and Television, one of the groups involved with the initiative, "and it became clear early on that Nicholas was at the top of the list. We are really looking forward to working with him to enhance the crucial connective tissue between Oregon's creative and tech industries."
Nicholas's first startup, City Arts Project, was the world's first 3D online arts community, later responsible for numerous bricks-and-mortar projects, including the world-renowned Los Angeles Performing Arts Festival and several Ovation Award winning productions. Nicholas' fusion of technological and creative passion drew the attention of the Interactive community, where he soon was producing and directing some of the earliest online games and web-based promotional campaigns for clients including Disney, the Jim Henson Company and Sony, and his work received Promax awards for creative direction and interactive production.
Until recently, Nicholas served as a Senior Advisor to the National Film Festival for Talented Youth, a Not-for-Profit organization that has now become the world's largest youth film festival and expo. Prior to this, he was a Chief Marketing Officer at Technicolor (formerly Thomson), where he oversaw strategic and tactical aspects of the Group's technology market position in the U.S, Europe, and Asia. His responsibilities included business strategy, branding, Internet, events, promotions, and public relations.
Concurrent with these ventures, Nicholas has served as a Founding Governor of the Producers Guild of America's New Media Council; been inducted in to the Academy of Television Arts & Sciences; and advised such diverse bodies as the CMO Institute, the Charter High School for the Arts, the American Lung Association, and the Business Marketing Association.
"Oregon's reputation for excellence in creative and technological production is well established," noted de Wolff, "and I look forward to increasing the visibility and viability of those ventures that already call Oregon home, as well as identifying new initiatives that might represent a worthwhile permanent addition to the professional community. Our job will be to find and pre-qualify these ventures, and find ways to enhance their potential for long-term growth and success, providing resources and assistance they might otherwise not be able to marshal, on their own."
About Oregon Story Board
—Oregon Story Board is a nonprofit organization that supports, promotes, and facilitates job growth in digital media production in Oregon by investing in startups that support a digital media ecosystem, training people to participate in digital production, promoting Oregon known as a hub of digital media creation, supporting innovation and collaboration on new ideas, and bring the digital storytelling community together to support a common cause.
For more information, go to www.oregonstoryboard.org and sign up for updates or follow @orstoryboard on Twitter.