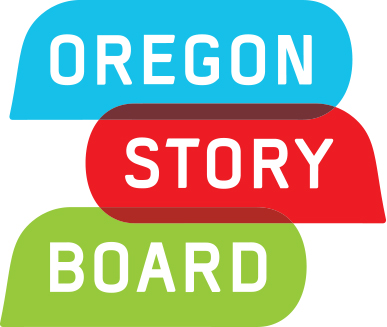 Executive Director – Oregon Story Board
Position Description
Organization – The Oregon Story Board is a 501C6 organization that actively promotes the growth of digital media production in Oregon through investments in Incubation, Education, and Industry Development.  The Oregon Story Board is currently funded primarily through the state of Oregon's innovation initiative called the Oregon Innovation Council (Oregon Inc.). 
Position
Reporting to the Board of Directors, the Executive Director will have overall strategic and operational responsibility for Oregon Story Board's digital media business accelerator, and will seek out and secure additional public and private investments to expand the reach of the organization.
Responsibilities:
Program Management:
Run a co-working space for digital media professionals and conduct outreach to the professional community.  Manage a permanent prototyping and play testing space.  Create educational programming to further advance OSB's mission.
Run the business accelerator and incubate 14 companies over a 2-year cycle.
Fundraising & Communications:
Expand revenue generating and fundraising activities to support existing program operations and regional expansion while simultaneously creating a self-sustaining business plan.
Deepen and refine all aspects of communications—from web presence to external relations with the goal of creating a stronger brand and furthering the OSB mission.
Develop and leverage strong community presence and relationships to garner new opportunities.
Qualifications
The ED should have proven leadership, relationship management, and business experience.
·      Concrete demonstrable experience and other qualifications include: 
·      Advanced degree with at least 10 years of senior management in either the entertainment industry or high tech & software industry.   An ideal candidate will have experience in both fields.
·      Strong marketing, public relations, and fundraising experience with the ability to engage a wide range of stakeholders and cultures.
·      Action-oriented, entrepreneurial, adaptable, and innovative approach to business planning.
·      Clear and engaging communication style with a history of successful outreach.
How to Apply?
If you are interested in applying for this position, please email a cover letter, resume, and write a response to this question – "In your view, what is the most exciting thing happening in digital media today?" to [email protected].
If you have any trouble submitting your application, please contact Vince Porter at (503) 229-5832 or [email protected].