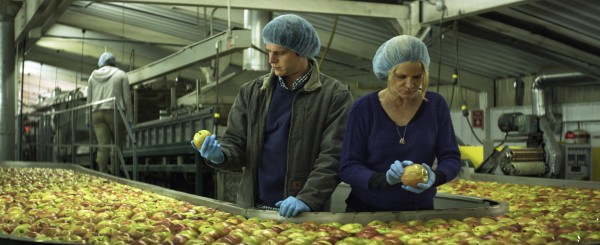 "C.O.G.", a film adaptation of a David Sedaris work, made it's Oregon debut last night at the Salem Cinema, Salem's only independently owned and operated movie theater specializing in art, foreign and independent film.   There was a big turnout and a full house for the reception, featuring cider from Wandering Aengus Ciderworks and apples from Oregon Heritage Farm – a featured location for the film, wine from Namaste Vineyards and fresh apple cider from E.Z. Orchards Farm Market.  

"C.O.G." was shot entirely on location in Oregon, (locations like Hood River, Sauvie Island and the Willamette Valley).  The film, written and directed by Kyle Patrick Alvarez, stars Jonathan Groff ("Glee", "The Good Wife"), Denis O'Hare ("True Blood", "The Proposal"), and Dale Dickey ("Winter's Bone").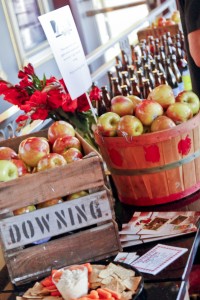 Loretta Miles, owner and operator of the Salem Cinema, said, "Salem Cinema was proud to play host to the Oregon Premiere of "C.O.G." and introduce local actor Bob Olin to the audience! Following the well received screening where nearly every seat was filled, the appreciative audience was entertained with stories and anecdotes from Mr. Olin's on-set experiences and lengthy acting career. As they filed out of the theater, over and over, I was told how much they had loved "C.O.G." and enjoyed the event.  For me, a 30 year veteran of independent film exhibition, that was more than I could have asked for. It is exactly why I do what I do which is to celebrate the art of filmmaking and honor those who dedicate their lives to bringing my screens to life!"
"C.O.G." opens September 20th.