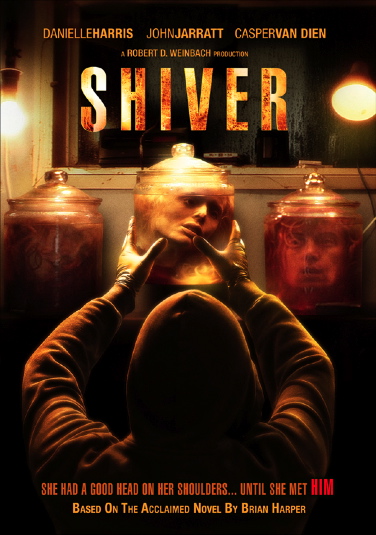 "SHIVER" based on the acclaimed thriller by New York Time , bestselling author, Brian Harper will have a Southern Oregon Premiere at Coming Attractions Theatres, VARSITY THEATRE  in Ashland, Or on Friday, September 13. The film stars Danielle Harris ("Halloween", " Hatchet") John Jarratt ("Wolf Creek" and Casper Van Dien ("Starship Troopers", "The Pact").
SHIVER, produced under the Oregon Film Incentive Program  and now an Official Selection in 22 International Film Festivals has garnered three Best Actress Awards, a Best Screenplay Award, a Most Shocking Feature Award and Nominations for Best Actor and Best Film.
The SHIVER DVD release occurs in October through Image Entertainment  which acquired US distribution rights to the film.