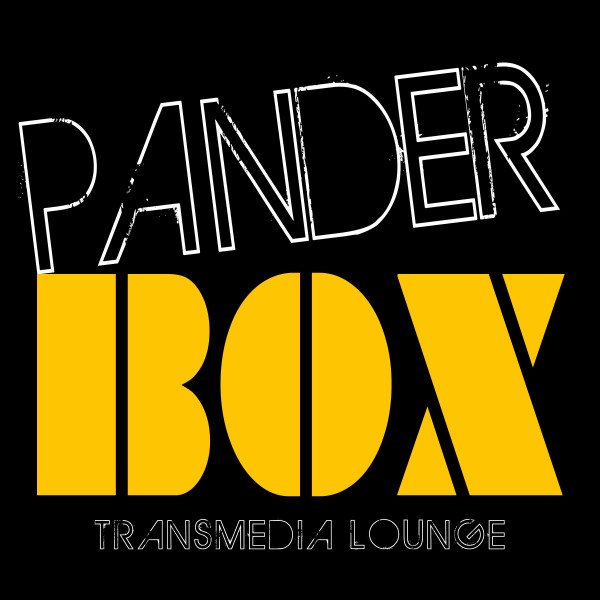 PanderBox.TV Launch in the PanderBox Transmedia Lounge
The 2013 TechFest NW will host the PanderBox Transmedia Lounge where the Pander Brothers will launch their new web channel, PanderBox.TV.  The Portland based filmmaker and graphic novel team will present their array of web media story worlds in comics, music, digital video and give a sneak peek of what to expect on their new digital entertainment channel, PanderBox.TV.
PANDER BOX Transmedia Lounge – "Tasty Bullet Exposed!"
The PanderBox Transmedia lounge will feature the brothers' conspiracy laden transmedia project, Tasty Bullet. The digital graphic novel co-authored by conspiracy theorist Jon Vankin is both branding juggernaut and conspiracy labyrinth that follows the popular energy drink's spokes-model, the Tasty Bullet Girl, down a rabbit hole of international consumerism to uncover the origins of the drink's addictive secret formula. The multi-layered digital experience spans the graphic novel, truth teller websites, and advertisements of the banned drink – all wrapped up in the web series expose',  "Tasty Bullet Exposed!"
For the analog purist, the brothers will also have rare copies of the Tasty Bullet graphic novel from Image comics and limited edition Tasty Bullet Energy Drinks delivered by the Tasty Bullet girl herself.
PANDERBOX.TV-The hub of the Pander Bros. digital entertainment
PanderBox.TV will be the new home of the brothers' latest live action web series, new music videos, feature film and digital media.
Pander Brothers Bio
Arnold and Jacob Pander are a Portland, Oregon based creative team who write and direct feature films, web entertainment and music videos. Their award winning movie, SELFLESS, premiered at ComicCon International in 2009 and was picked up by Entertainent 1 (E1). The brothers' music videos for their transmedia project, Secret Broadcast, have appeared on MTV and their latest web series, "Tasty Bullet Exposed", will be showcased at the 2013 Tech Fest in Portland, Oregon where the brothers launch their new web channel, PanderBox.tv.
The Panders also direct commercials and branded web content for brands.  Clients include; LG, Panasonic, adidas, and Blackberry.  The brothers also provide messaging, positioning videos, and pre-visualization for top commercial brands including Intel, Coca Cola, Target, X-Box, Kraft, ESPN and more.
Best known for their collaborative work in comics and graphic novels, including the cult series Grendel: Devils's Legacy, Batman: City of Light, and Exquisite Corpse, the Pander Brothers' visual storytelling has been nominated for the Eisner and Manning awards for groundbreaking artwork in the graphic novel medium. Visit their online comics hub, PanderBrosComics.Com, featuring the brothers' wide array of original stories for digital download.
The Panders are currently working between Portland and Los Angeles, developing new projects for film, television and the web. The Pander Brothers are represented by LA based DJ2 Entertainment.
www.panderbros.com
www.panderbroscomics.com