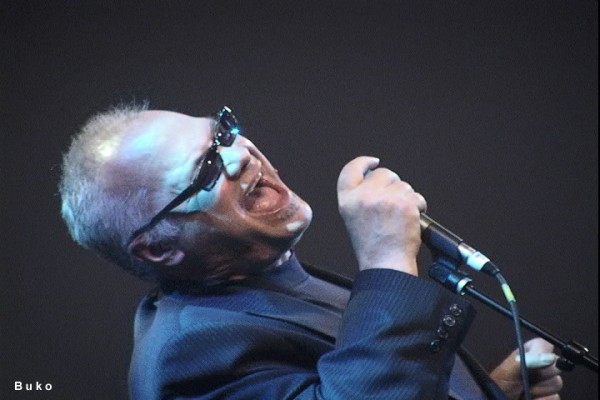 Salgado headlines the OMPA Classic on July 12
Legendary blues man and May 2013 recipient of the B.B. King Entertainer of the Year Award Curtis Salgado takes center stage at the OMPA Classic, a fundraiser for the Media Arts Education scholarships, presented by Pacific Office Automation. The OMPA Classic takes place on July 12, 2013 at The Resort at The Mountain (Lakeside Lawn) in Welches, Oregon and includes a golf tournament, croquet tournament and awards party with an auction and raffle. Attendance fees range from $25 to $175. No advance registration required for the awards party, but admission to the golf and croquet tournaments is limited and pre-registration for the tournaments is required at www.ompa.org/classic.
More funds for the Media Arts Education scholarships means more opportunities for young Oregonians training to enter our growing motion picture industry and work on projects like Grimm, Portlandia and the large number of independent, commercial, documentary and video game titles produced here.
The Media Arts Education scholarships are administered by the Oregon Media Production Association (OMPA), a 30-year old trade association that also benefits from the event which they have held annually since 2001.
The event caters to performers, crew, vendors and producers in Oregon's commercial production, video game and motion picture industries, however the public is invited to enjoy the festivities and to help support efforts to grow film, television and interactive media production in Oregon. All ages are welcome.
Attendees to the Awards party, which starts at 7pm, can expect raffle, silent and live auction, and a professionally maintained putt-putt course in addition to the blues concert by Mr. Salgado. Salgado is credited as having taught John Belushi to sing the blues in preparation for filming The Blues Brothers (with Dan Aykryod) and is the subject of the documentary Animal House of Blues (by Oregon producer Katherine Wilson and the Oregon Film Factory) set to premier in July.
The location at the historic Resort at The Mountain on Oregon's scenic Mt. Hood offers overnight lodging. Accommodations may be arranged by contacting The Resort directly.
$25 from every attendee throughout the day is donated to the scholarship fund. OMPA intends to raise $5,000 for this scholarship effort. Applications for the Media Arts Education scholarship are anticipated to open in September.