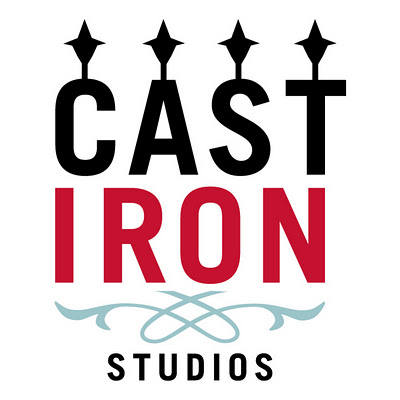 Cast Iron Studios will host "Acting Like a Pro – Parents' Boot Camp" on April 5 at U of O Portland Extension
PORTLAND, ORE. In conjunction with its upcoming master series of workshops featuring prominent L.A. and NY casting directors, Cast Iron Studios will be hosting its first ever "boot camp" aimed exclusively at parents of aspiring child actors.
On Friday, April 5, 2013, Casting Directors Lana Veenker and Eryn Goodman of Portland's Cast Iron Studios (Grimm, Leverage, Twilight) will welcome Los Angeles Kids' Casting Director Christine Scowley (How to Rock, Movie Surfers, Smash Cuts, Rock the Cradle) to the University of Oregon White Stag Block in Portland's Old Town for a lively panel discussion and Q&A. Any parent or interested adult is welcome to attend. The cost is $75 for up to two adults.
"This will be a chance for parents to learn everything they ever wanted to know about navigating the shark-infested waters of the entertainment industry," says Veenker, "and preparing child actors for a potential Hollywood career…or not."
Billed as a no-kids-allowed "boot camp" for parents, topics may include marketing materials, representation, training, resume building and managing a child's acting career. Veenker and Goodman will be on hand to provide the Northwest perspective, while Scowley will address the Los Angeles outlook. "There will be plenty of opportunities for parents to ask their burning questions about kids and acting," says Veenker.
Cast Iron Studios is also offering a weekend "Acting Like a Pro" workshop at its offices for a limited number of kids on April 6-7 (morning sessions for ages 8-12; afternoons for ages 13-17) with Christine Scowley. Scowley has cast for Nickelodeon, ABC Family, Disney Channel, the CW, MTV and others, often traveling the country to uncover new talent.
"Acting Like a Pro" will contain a business of acting component, tailored especially for young actors to help them navigate the adult world of show biz. Scowley will cover audition and cold reading techniques, and teach attendees the art of kids' TV hosting. They'll take home scenes to rehearse and perform for the Sunday session in a mock audition setting, using sides from past projects that she has cast. The cost of the weekend workshop is $199.
**A child does not need to be enrolled in the weekend workshop in order for parents to attend the Friday night boot camp, however there is a discount for those enrolling in both.**
Full details and registration information can be found at http://castironstudios.com/actors/workshops.
ACTING LIKE A PRO – PARENTS' BOOT CAMP
With Casting Directors Christine Scowley, Eryn Goodman and Lana Veenker No kids allowed!
Friday, April 5, 2013 from 7:30 PM to 9:30 PM
University of Oregon Portland White Stag Block
70 NW Couch Street Portland, OR 97209
$75 for up to two parents or guardians ($49, if child is registered for weekend workshop; see website for details)
Please note: These workshops are an educational experience, not an audition or employment opportunity. The presence of a casting director is neither a guarantee nor a promise of work. As such, casting directors will not be retaining, nor be given access to actors' headshots, resumes or any other promotional materials after the workshops. The facilitators voluntarily adhere to Casting Society of America teaching guidelines approved by SAG-AFTRA.
##