SUBMIT YOUR FILM!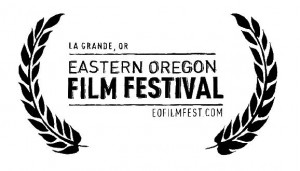 Eastern Oregon Film Festival is now accepting submissions for the 4th annual film festival— The event will take place Feb 28-Mar 2, 2013, in La Grande, OR.
DEADLINES + ENTRY FEES
If you wish to submit, please download and fill out the submission form on our website, then mail to our office along with your entry fee and disc. All submissions are processed and screened in the same manner, though we encourage you to submit as early as possible!
*Films that have been on the festival circuit for one year or more prior to EOFF'13 will not be considered for screening.
| | | |
| --- | --- | --- |
| Early bird | July 31 | $15.00 |
| Regular | Sept 31 | $20.00 |
| Late | Oct 30 | $30.00 |
| Really Late | Nov 31 | $45.00 |
RECAP+NEWS
2011 marked an incredible year of growth for our little festival —
We felt warm embraces by local and regional audiences, were humbled with the presence of more guest artists than ever, and saw a 30% increase in attendance. EOFF was one of the first festivals to utilize Skype technology for its Q/As. This past edition we held conversations with emerging artists Evan Glodell, Tristan Patterson, Sophia Takal, and Dustin Guy Defa. For opening night, we were graced by the presence of Jon Foy, director of the Sundance award-winning documentary Resurrect Dead: The Mystery of the Toynbee Tiles.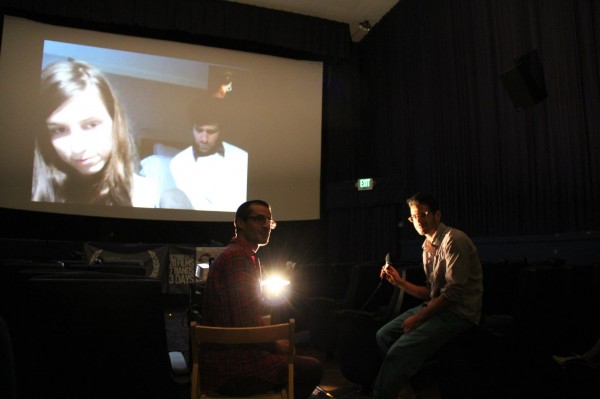 La Grande's nightlife rocked hard during EOFF, and each night saw after parties with live music from artists such as Finn Riggins, Hillfolk Noir, and Jared Mees and The Grown Children. Eastern Oregon Film Festival also obtained its 501c3 status, and patrons can now make tax-deductible donations. We appreciate your support!
EOFF has decided to push its 4th annual event to February 28 – March 2, 2013. This will allow visitors to take advantage of Eastern Oregon's phenomenal winter recreation. We believe firmly in community and strive to provide opportunities for artists, facilitate creative dialogue, and enrich our beloved, amazing, beautiful Eastern Oregon.
Eastern Oregon Film Festival is a non-profit organization dedicated to creating a cinematic experience in Eastern Oregon that promotes discovery, entertainment, and education via artistic exhibition and viewer-ship. Through the mediums of independent film and music we aim to expand the cultural experience within our community.
CONTACT [email protected] —or— 541.663.4317
NEED MORE INFO?
http://eofilmfest.com/
Facebook
Twitter