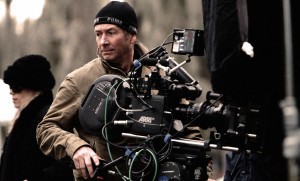 Lighting Workshop
with Cinematographer Gary Nolton
Lighting is about more than providing enough illumination for a good exposure, it is a vital element of the art of filmmaking. Artfully applied light adds texture, depth and shape to everything within a scene. With the DSLR revolution, filmmaking is becoming more about imagination and less about expensive equipment. Yet while these cameras require far less light than their film counterparts, if the cinematography is not enhancing the story then a major piece of the film making equation is missing.
This workshop will equip you with a practical understanding of how to use light in all it's beautiful forms to support the mood of a scene, maintain continuity and control what nature provides you. It will be most useful for the still photographer who is adding filmmaking to their skill-set or anyone who wants to gain a better understanding of lighting for moving subjects. Professional gear, HD cameras, live talent & scene settings will all be on hand at this highly useful workshop taught by one of the Northwests most experienced Directors of Photography.
This class covers:
• Drawing the Form; how to determine where the light should come from
• When & Why to use or mix different types of light; tungsten, fluorescent, LED or HMI
• Controlling, shaping and altering light using both professional and poor mans tools
• Using color to support mood and emotion…the love affair between production design and cinematography
Price-$195.00
Schedule-June 14th 6pm-9:30pm
To keep this workshop productive, attendance will be limited to the first 15 registrants
How to Register-just email our office manger: [email protected]
About Gary Nolton:
Gary studied film at the prestigious Art Center College of Design. In 1998 he launched Limbo Films, filming broadcast
commercials, digital content and corporate communications. Recently, Limbo has begun producing independent long form narrative and documentary films as well.
Gary has shot for:
Adidas, Blue Cross, Bonita Bay, Budweiser, Coca-Cola, Converse, Del Taco, Dove, Dunlop Golf, Gatorade, Honda,
Jansport, Jantzen, Intel, L.L. Bean, McDonald's, Microsoft, Napa Auto, NIKE, Nikon, Nintendo, Papa John's, Precept Golf, SBC, Sprint, Sony, Tommy Bahama, Windstar Cruises among hundreds of others.