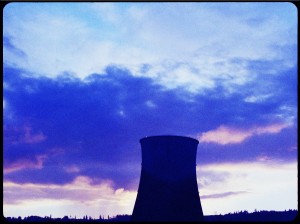 Portland, OR—The Northwest Film Center is bringing Portland filmmakers into the international spotlight through its presentation of the "Made in Portland" short film program, screening in Sapporo, Japan, as part of the 6th Sapporo International Short Film Festival and Market, October 5 – 10, 2011.
Since 1971, the Film Center has worked to support and celebrate Northwest filmmaking.  The Film Center has been a source of essential funding for numerous artists, administering the Oregon Media Arts Fellowship and serving as a fiscal agent for artists seeking non-profit sponsorship.  The Film Center brings Northwest filmmakers and audiences together through its showcases of Northwest filmmaking, notably the year-round Northwest Tracking series; the annual Northwest Filmmakers' Festival, now in its 38th year; and the "Best of the Northwest Fest" touring program which circulates across the region.
In 2009, the Film Center embarked on a collaborative partnership with its sister city colleagues at the Sapporo International Short Film Festival, presenting a program of Sapporo-produced short films at the Film Center's annual Japanese Currents film series.  Now the Film Center is proud to likewise export its own homegrown talent by presenting the "Made in Portland" program at the 2011 Sapporo Short Fest.  The occasion marks the first time that the Film Center has been able to screen the works of Northwest filmmakers to a wider, international audience.
The "Made in Portland" program is comprised of ten classic and contemporary film gems from throughout Portland's independent filmmaking history.  The line-up features The Discipline of D.E. (1988), directed by Gus Van Sant; The Pull (2008), directed by Andy Blubaugh; Mona Lisa Descending a Staircase (1992), directed by Joan C. Gratz; To Remember that Our Skies are the Same Skies (2008), directed by Chris Lael Larson; Wind (2007), directed by Chel White; The Subconscious Art of Graffiti Removal (2002), directed by Matt McCormick; Portrait #2: Trojan (2007), directed by Vanessa Renwick; Moongirl (2005), directed by Henry Selick and produced by Portland animation studio LAIKA; And She Was (1986), directed by Jim Blashfield; and Summer Snapshot (2010), directed by Ian McCluskey.  The "Made in Portland" program screens three times at the 2011 Sapporo Short Fest on October 8, 9, and 10.
"Made in Portland" Short Film Program
Screening at the 6th Sapporo International Short Film Festival and Market, October 5 – 10, 2011
The Northwest Film Center is proud to partner with the Sapporo Shorts Festival to present this program of classic and contemporary short films created by the talented filmmakers at work in Sapporo's sister city:  Portland, Oregon.
THE DISICIPLINE OF D.E.
Portland 1988 | Director: Gus Van Sant
Adapted from a story by William S. Burroughs, this early short explores a philosophy of simplifying one's life by doing simple tasks correctly and effortlessly. (9 mins.)
THE PULL
2008 | Director: Andy Blubaugh
Before Andy and John made the transition from friends to boyfriends, they decided the exact date that they would break up. (8 mins.)
MONA LISA DESCENDING A STAIRCASE
1992 | Director: Joan C. Gratz
In this Academy Award-winning film, two-dimensional clay animations meld and merge the work of 35 famous painters. (7 mins.)
TO REMEMBER THAT OUR SKIES ARE THE SAME SKIES
2008 | Director: Chris Lael Larson
Exquisite motion graphics poetically render the universality of humanity. (3 mins.)
WIND
2007 | Director: Chel White
Set to a poem by Antonio Machado and narrated by Alec Baldwin, this allegorical perspective on climate change offers a haunting and ultimately empowering view of our planet. (5 mins.)
THE SUBCONSCIOUS ART OF GRAFFITI REMOVAL
2002 | Director: Matt McCormick
Narrated by Miranda July, this experimental documentary examines the unintentional artistic implications of patterns made by the paint patches used to cover urban graffiti. (16 mins.)
PORTRAIT #2: TROJAN
2007 | Director: Vanessa Renwick
A meditative landscape study chronicling the demolition of the Trojan Nuclear Facility near Portland. (5 mins.)
MOONGIRL
2005 | Director: Henry Selick
Portland animation studio LAIKA'S pre-film to their feature Coraline follows Leon and his pet squirrel Earl as they travel to the moon, where they meet Moongirl and fight an evil gargaloon. (8 mins.)
AND SHE WAS
1986 | Director: Jim Blashfield
One of Rolling Stone's 100 Best Music Videos of All Time, the Talking Heads song comes to life with lawn mowers, vacuum cleaners, and other suburban artifacts levitating through a shifting, color-xeroxed landscape. (4-½ mins.)
SUMMER SNAPSHOT
2010 | Director: Ian McCluskey
Shot on sun-drenched Super-8 Kodachrome, Summer Snapshot is a poetic reflection on the fleeting window of time between youth and adulthood. (11 mins.)
For more information on the Northwest Film Center, visit nwfilm.org.