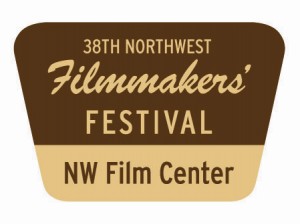 The entry deadline is this coming Monday August 1, 2011 (postmark).
The Festival runs November 11-19, 2011.
Formerly known as the Northwest Film & Video Festival, the Northwest Filmmakers' Festival continues the Film Center's 38-year tradition of bringing moving image artists of the Northwest together to share ideas, discover resources available to them, to inspire, be inspired and to showcase their finest work to greater audiences. Entries are judged by a prominent filmmaker, curator, or critic who determines the Festival awards. Past judges have included Gus Van Sant, Matt Groening, Todd Haynes, Christine Vachon, and Sundance and Outfest programmer, John Cooper.
There is no entry fee and submissions are automatically considered for the Film Center's year-round Northwest Tracking series and the Portland International Film Festival.
More information and entry forms are available at the Northwest Film Center's web site: