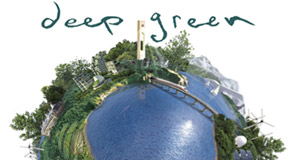 In the spring of 2008, Deep Green Films bought top of the line production equipment in order to shoot the feature length documentary "Deep Green­­­­—Solutions to Stop Global Warming Now."  Deep Green Films invested in the purchase of a Sony HDW F900R camera, Sony PMW-EX1 camera, Fujinon lenses, an HDCAM tape deck, a Sanyo HD portable projector, and a world class sound kit to produce this high quality documentary.  With the recent completion of the final cut of "Deep Green," this equipment is now available for rental to industry professionals who know the value of quality low mileage gear.
Deep Green Films is offering discounted rental rates for local production professionals with the intention of depreciating the value of the equipment through use and ultimately donating this gear to a local educational program.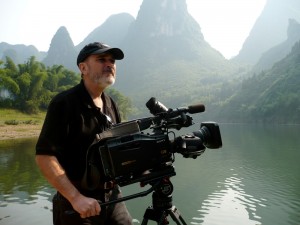 Help Deep Green Films reduce (your budget), reuse (our equipment), and recycle (to a school).
If you are interested in reviewing our rate sheet send a request to [email protected] or check out our website.  Oregon Media Production Association (OMPA) Members get an
additional 10% discount off of the first rental.
To read what The Oregonian had to say about Deep Green Films and filmmaker Matt Briggs click here!