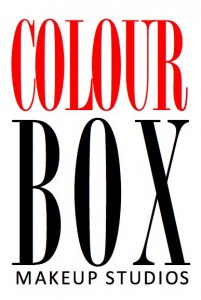 Colour Box Makeup Studios founder Kerry Herta returns to the Northwest to teach aspiring makeup artists the latest techniques used in the entertainment and beauty industries.
Following successful workshops in Seattle over the last two years, Herta's workshops – the five-day Makeup Artist Boot Camp and one-day Airbrush Seminar – come to Portland June 1-6. The exclusive workshops are limited to 12 aspiring artists, all of whom will be trained by Herta and complete assignments using live models and industry-leading products and equipment.
"The Makeup Boot Camp provides both education and real-world experience," Herta said. "Artists, many of them already working professionally, can broaden their skills in a nurturing classroom environment. Then they apply these skills by completing real-world projects in a fast-paced studio environment.
Herta is the creative force behind many of the entertainment, beauty and fashion industries' most memorable faces and highly-regarded projects. Her success across every genre – film, HD television, editorial, beauty, fashion, bridal – make her one of the industry's true creative leaders. A longtime mentor of up-and-coming artists, Herta has chosen to educate while continuing to work on her industry's most recognizable projects. She has carefully designed Makeup Boot Camp to provide both real-world training and hands-on experience she seeks when selecting a professional makeup department.
During Boot Camp, each student will learn and apply the latest techniques through daily projects – many of which mirror projects Herta has undertaken during her career – using live models and industry-leading products from Koh Gen Do, FACE Stockholm, Crown Brushes and Autonomous FX. Boot Camp also addresses the industry's business and occupational realities, such as ethics, agents and labor unions
The one-day Airbrush Seminar also teaches the latest techniques using live models and airbrush equipment from Temptu.
Upon completion of this workshop, artists are eligible for advanced level workshops and other ongoing support and assistance as they begin their careers. They also receive a wide variety of products from Koh Gen Do and FACE Stockholm for their own makeup kits and qualify for a number of professional artist discount programs.
Artists also have the experience to begin assisting on film and television projects. Some former students have joined Herta's own makeup teams.
"My goal is to empower and inspire the passions of young artists and help them compete for jobs in Washington, Oregon, California, or anywhere else they choose to work" Herta said. "My biggest reward is working with the same artists I helped train."
Herta welcomes the opportunity to speak with interested artists about their careers and whether the workshop is right for them. For more information, visit http://www.colourboxmakeup.com. To enroll or speak to Herta, contact [email protected] or (310) 360-3992.
About Kerry Herta
For 20 years, Kerry Herta has perfected her award-winning makeup technique and adapted it to the most current styles and production technology. The creative force behind some of the industry's most recognizable projects, she's regarded for her mastery of HD makeup.
In 2010, Kerry took a break from her mix of film, television and editorial work to oversee a single project: All My Children's transition to the HD format. By applying her one-of-a-kind technique, she revamped the legendary looks of a well-known cast and, in the process, set a new standard for makeup on daytime television. After 100 episodes, Kerry returned to the mix of film, television, beauty and editorial work that's made her one of the industry's most versatile artists.
Her makeup designs made the promotional campaigns for FX's Nip/Tuck and Rescue Me some of the most-talked about campaigns ever. She oversaw both the makeup and hair departments for The Alphabet Killer (2008). Her work also appears in the feature films Expired (2008), Aces 'n Eights (2008) and The Gods of Circumstance (2009).
After years of mentoring young artists – many of them poorly trained at high-price makeup schools – Kerry created Colour Box Makeup Studios on the founding principle that working professionals with proven experience are best suited to teach future makeup artists.