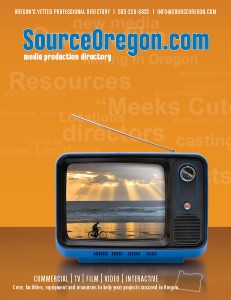 Skip your lunch break and come on down to the OMPA office and pickup your book, a beer, and some BBQ!
Friday, April 15th from 2:00pm – 7:00pm
901 SE Oak St. Suite #104, Portland
Join friends and colleagues for this celebration of Oregon's production industry.
OMPA members – come get your book!  Please note that Student and Actor Add-On Members do not receive a free copy of the directory with their membership. (Actors agencies and managers do receive books however.) Directories can also be purchased for $35.00 in the OMPA office.
Special Thanks to Blue Coyote Catering Co., New Belgium Brewing, and Gearhead Grip & Electric for helping throw us a great party!
RSVP at www.ompa.org