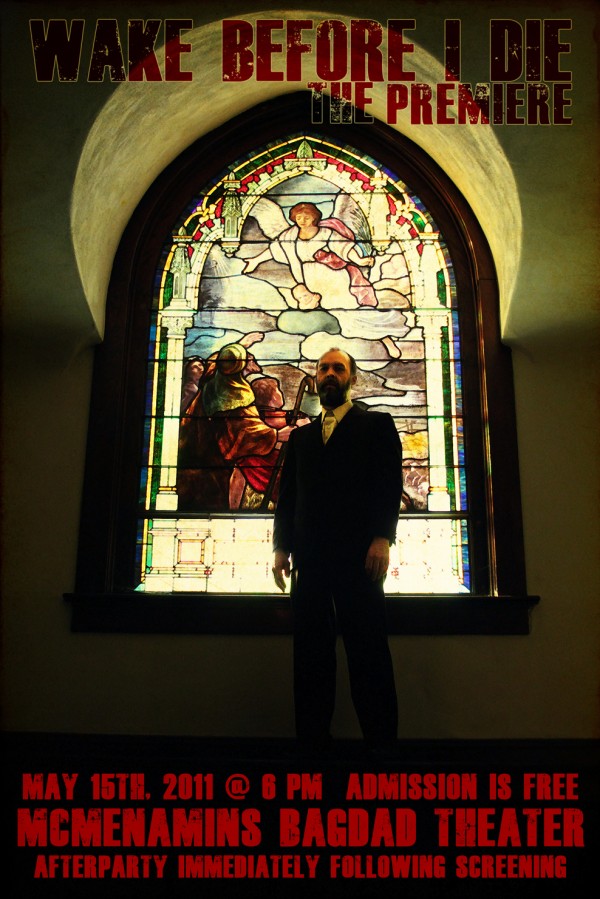 We are very proud to announce the World Premiere of the feature film Wake Before I Die on May 15th at McMenamins Bagdad Theater in Portland. The screening is FREE and attendance will be based on a first come first serve basis. This HD screening is also ALL AGES though the film, when rated, will most likely be a PG-13 rating.
Wake Before I Die was the first film to utilize the i-OPIF program which provides rebates of 20% of goods and services and 10% of Oregon labor for films produced by Oregon filmmakers who spend a minimum of $75,000 but not more than $750,000 on their project. We employed over 50 cast and crew for the feature film production and all were residents of Oregon.
This is the first time that the film Wake Before I Die has been screened publicly and we would love not only for our fabulous cast and crew to join us but also the film workers as well as film lovers from around the state of Oregon to join us in a celebration of our ever growing community of professionals.
Immediately following the screening we invite everyone to stay at the Bagdad Theater for the after party where you can meet and greet all of the fabulous talent from around our great city and state.
Here is the trailer:
Thank you actors, filmmakers, legislators, and all around film lovers in Oregon. This movie could not have been made without your support and inspiration. Come on out and celebrate… the screening is on us.
See you on the 15th! Doors open at 5. Show starts at 6.
The Bros. Freeman