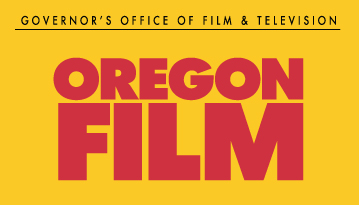 The below release was put out today in coordination with Governor John Kitzhaber's Office:
2011 Shaping up to be Big Year for Oregon Film and Television Jobs
The Governor's office of Film and Television reports that 2011 will be the biggest year for total dollars spent on film and television projects in Oregon's history. Two television series filmed in Oregon, "Leverage" and "Portlandia," have already announced that their networks have renewed their series.
2011 also marks the first year a major network has committed to shooting a pilot in Oregon with NBC Universal's "Grimm." Should the series be ordered by NBC, it would result in a minimum of $25 million spent in the state.
"We've seen a marked increase in interest in our state ever since Governor Kitzhaber announced his commitment to the film and video industry," says Gordon Sondland, Chairman of the Board of the Governor's Office of Film and Television, "Now we're seeing the results with several projects lining up to produce in Oregon."
The Governor's proposed balanced budget includes a Film and Video tax credit extension and enhancement of $17.1 million.
2011 Projects Committed to Production in Oregon:
"Grimm" – NBC Universal Television Pilot due to shoot in Portland area in March, with a decision on the series due in May.
http://www.hollywoodreporter.com/blogs/live-feed/nbc-picks-cop-drama-pilot-94169
"Leverage" Season 4 (3rd season in Oregon) – This season's 18 episodes will begin production at the end of February. By the end of the show's 4th season, Electric Entertainment will have spent over $78million in Oregon.
"Portlandia" Season 2 – Production begins in May for the new 10 episode order for Season 2.  The show continues to generate national and international publicity for the city of Portland.
Other Potential Projects
"Brain Trust" – TBS Television Pilot set in Portland, with a decision on the series due in April.  The project would be of similar size to "Leverage".
2 new independent films slated for production in Southern Oregon.
2 new independent films slated for production in the Portland area.
###
About the Governor's Office of Film and Television
The Governor's Office of Film and Television promotes the development of the film, video and multimedia industry in Oregon and works to enhance the industry's revenues, profile and reputation within Oregon and among the industry internationally. It recruits the industry to film features, movies and television series in Oregon, and actively recruits related businesses to relocate to Oregon permanently. The 1995 Legislature made Oregon Film a semi-independent state agency. As such, the office has no state employees. Staff is under direction of a five-member board appointed by the Governor.