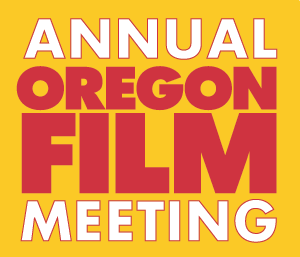 With our Annual Meeting a little over a week away, things are coming together and I know it's going to be a great night!  As for the annual meeting here is the date and time:
December 17 @ 7:00
There will be a statewide teleconference so if you live in or nearby Ashland, Bend, Eugene, or Portland, you can attend.  It's open to the public.
In Portland we will be originating the teleconference from the newly remodeled Lincoln Hall at Portland State University.  There theater seats over 400 people so there should be ample room for everyone.  After the event OMPA will be hosting a celebratory party in Portland's City Hall.  Here's a link to the facebook page for the party invite.  More details on everything will be coming out next week so stay tuned.
In Ashland the teleconference will be hosted at Southern Oregon University in room 117 of the Hannon Library.  Gary Kout, Executive Director  of SOFAT has been organizing all of the arrangements in Ashland.  According to SOFAT's blog there is going to be a party at Martino's afterwards.
In Bend the newly branded Central Oregon Film Alliance (COFA) will be hosting the site at OSU-Cascades Campus in Cascades Hall room 107.  For more information on what's happening in Bend, please contact Brad Douglas at [email protected]
And in Eugene – MOPAN will be hosting the teleconference at the University of Oregon in Sutdio A.  For more details on Eugene's plans, please check in on MOPAN's site shortly.
We've picked the award winners, videos are being produced for the night and the plans for a special presentation at the end of the event are underway.  We hope to be able to have a meeting that will be both informative and entertaining – then we all get to party!
-Vince