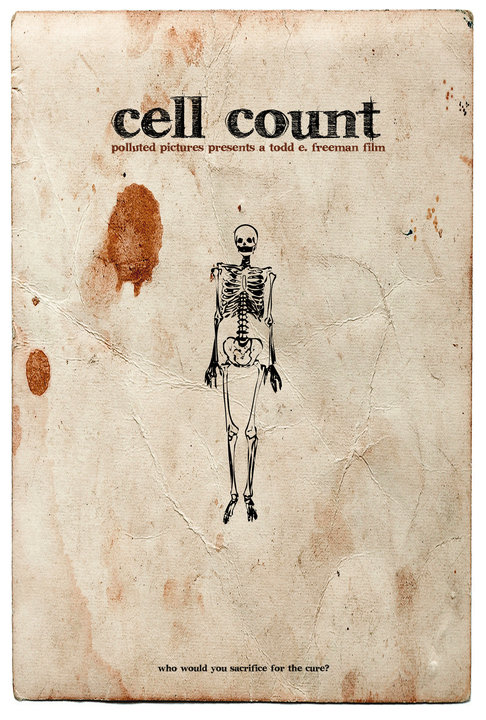 Portland, OR – November 22, 2010
On November 29th, local Portland-based filmmakers, the Brothers Freeman, commence principle photography on CELL COUNT, the second of two feature films made back to back under the i-OPIF incentive program this fall from their production company Polluted Pictures in association with Wooden Frame Productions.
The film, which was written and directed by Todd E. Freeman will be shot entirely on location in Portland for 3 weeks. It stars an all local cast including Robert McKeehen, Haley Talbot, Ted Rooney, Judd Eustice, Christopher Toyne, Suzanne Owens-Duval, Eric Newsome, Sean McGrath, John Breen. Eric Reid, Adrienne Vogel, and Laura Duyn.
CELL COUNT is Todd Freeman's sixth feature film and is being Produced with his brother Jason Freeman as well as Co-Producer Lara Cuddy.  Unit Production Manager Aimee Lynn, First Assistant Director Todd Robinson, and Line Producer Ethan Black round out the pre-production team for CELL COUNT at Polluted Pictures.The previous film from The Brothers Freeman, WAKE BEFORE I DIE, was the first film to be accepted into the i-OPIF incentive program just a short 8 months ago. Jason's THE WEATHER OUTSIDE and Todd's CELL COUNT will make 3 films made by the Brothers Freeman under the new indigenous program offered through the Oregon Film Office in 2010.  We are producing this film 100% in the Portland metropolitan area with all of the cast and crew from Oregon.
For more information, please visit: www.pollutedpictures.com or contact: Lara Cuddy, [email protected], Producer, Polluted Pictures.