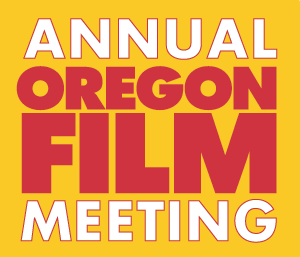 Mark your calendars… the Oregon Film Annual Meeting will be held Friday,  December 17th at 7:00PM.   This year's meeting will once again be a state-wide teleconference event thanks to the support of our friends in Bend, Eugene, and Ashland.  The Portland location for the meeting will be Portland State University's Lincoln Hall.
Attending for the last time as Governor, will be Governor Ted Kulongoski.  We need a strong turnout to demonstrate our gratitude to the Governor for all he has done to support our industry.  It will also be a great time to demonstrate the promise for the future of the Oregon Film and Video industry.
We will also be presenting the 2010 awards for "Innovation in Media Arts," the "Film Advocate Awards," and a newly created "Green Leadership Award" to recognize efforts taken toward sustainable business practices and services that aid productions in being more environmentally friendly.
Following the meeting, each location will be holding their own party.  In Portland, the OMPA will be hosting an industry celebration and holiday party at Portland's City Hall.  Let's make the 17th a great night for everyone in Oregon's Film and Video industry!