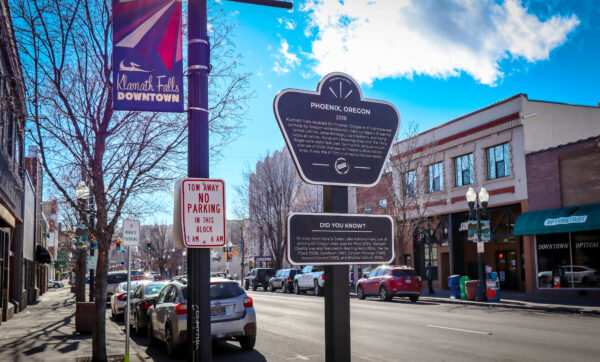 Summary: Historic marker on the Oregon Film Trail will be unveiled in downtown Klamath Falls in recognition of the film "Phoenix, Oregon" (shot in Klamath Falls in 2018) with a day-long celebration on Saturday, Feb. 27.
Event Details:
WHAT: Oregon Film Trail marker unveiling and "Phoenix, Oregon" film screening
WHERE: The Daily Bagel (1 p.m.), 636 Main St., Klamath Falls. Ross Ragland Theater (2 p.m.), 218 N. 7th St.
WHEN: Saturday, Feb. 27, 1 p.m. Available in-person and online livestream
COST: $10 tickets for virtual livestream or theater seat (limited to first 100 people)
KLAMATH FALLS, Ore. Continue reading... "Historic Marker, Film Screening To Honor Klamath Falls-Made Film "Phoenix, Oregon""