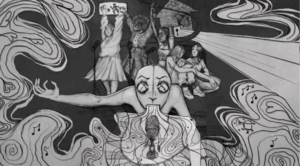 An annual celebration of powerful films by youth experiencing homelessness.
Thursday November 16 at the Hollywood Theatre, tickets here.
Follow us into the Grey Wild of the streets, prisons, refugee camps and a collaboration with the Oregon Symphony . All ages, sliding scale, as always. Can't attend but want to support? Donate here: Outsidetheframe.org/donate
About Outside the Frame:
Outside the Frame trains homeless and marginalized youth to be directors of their own films and lives, providing a creative outlet, job skills, and a sense of dignity and possibility through filmmaking. Because if homeless youth can make films, they can do anything!