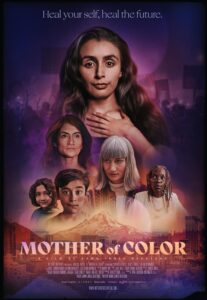 Dawn Jones Redstone's #oregonmade "Mother of Color" gets nationwide distribution with Amazon Prime!
Dawn (she/her) is an accomplished Oregon filmmaker and an award-winning queer, Mexican American writer/director. She directed multiple short films including the acclaimed 'Sista in the Brotherhood" distributed by Collective Eye. Her narratives often feature women of color (in front and behind the camera) and she explores themes of resistance and feminism. Dawn has been the recipient of multiple grants and awards in Oregon, including from; the Regional Arts and Culture Council, Portland Art Museum, Seeding Justice, Oregon Futures Lab, Story Changes Culture, and Prosper Portland.

You can read more about Dawn's filmmaking here.