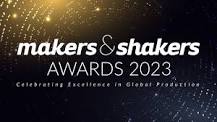 The annual Location Guide's Makers & Shakers Awards are awarded to a production trade association, member organization, or company that has benefited the community and expanded the local talent and skills pool of the creative screen industries. The Oregon Film Office, with its newly minted Creative Opportunity Program, has been shortlisted in the "Initiative to Grow Local Industry" category, along with 8 other nominees.
Makers & Shakers quoted Jean-Frederic Garcia, Events Director for the Awards, as saying: "This year's entries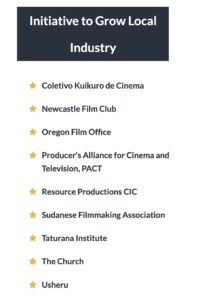 have gone above and beyond what we have ever seen. The 2023 shortlist has shown the highest quality, posing a difficult challenge for our judges. Amongst the shortlist are some of the industry's most boundary-pushing, ambitious, and impact-making creatives and innovators from across the globe.
It has been amazing to see yet another year of undeniable talent from our entrants. We cannot wait to see you again this December to share your creativity and continued dedication to the global screen sector."
The winners will be announced at the awards ceremony on the 6th of December 2023 at the BAFTA members club, Piccadilly London. Stay tuned!