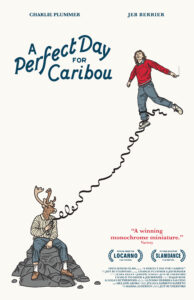 To anyone reading – hi, my name is Jeff Rutherford.
In May 2021, I went into the high desert of Central Oregon with a few friends and shot a feature film. Over the course of that summer, we edited that film in a little house off SE Division St. And then a year later, we premiered that film, which is called A PERFECT DAY FOR CARIBOU, in Cineasti del presente at the 75th Locarno Film Festival. Now a year after the world premiere, we're bringing the film home for one night only.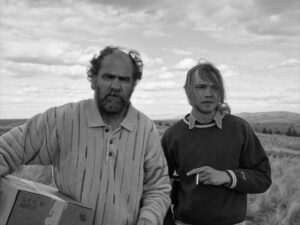 The film has travelled the world over the last twelve months, and it has received praise from the likes of Guy Lodge (Variety), Alexandra Heller Nicholas (AWFJ), Giona Nazzaro (Locarno), and many other critics and filmmakers. We're hoping to have a distribution deal wrapped up this month. So ahead of our release, we'd love for you to join us on Tuesday, August 15 at 7:15 at Cinema 21 (Theater 1).
I'll introduce the film and afterward, Jonathan Raymond (Old Joy, Wendy & Lucy, First Cow) will moderate a Q&A with me and my good friend and the lead actor (and Portland local) Jeb Berrier.
We're really looking forward to it and hope to see you there!
Here's a link to grab tickets: https://www.cinema21.com/movie/a-perfect-day-for-caribou