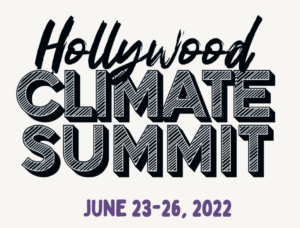 Calling all Filmmakers, Creators, Photographers, Artists and Influencers of all sorts who use the outdoors as their canvas!
#CreateResponsibly joins this week's Hollywood Climate Summit to inspire better outdoor creation and recreation practices. Join the workshop Saturday June 25 at noon PT. Register for free at www.hcs.earth/RSVP to gain access to this workshop and much more.
Oregon Film is proud to have been participating in this campaign under the Recreate Responsibly Coalition during the pandemic.
Greening production practices are critical for addressing climate change but what about our literal footprints? When we use outdoor space to create and share our art or stories, we have a shared responsibility to one another, future generations and the land itself along with its inhabitants.
Learn more about CreateResponsibly and join the pledge at:
https://www.recreateresponsibly.org/createresponsibly
Learn more about Hollywood Climate Summit:
https://www.hollywoodclimatesummit.com/
#HollywoodClimateSummit #ClimateChange #Outdoors #Creators #filmmaking #photography #RecreateResponsibly #CreateResponsibly