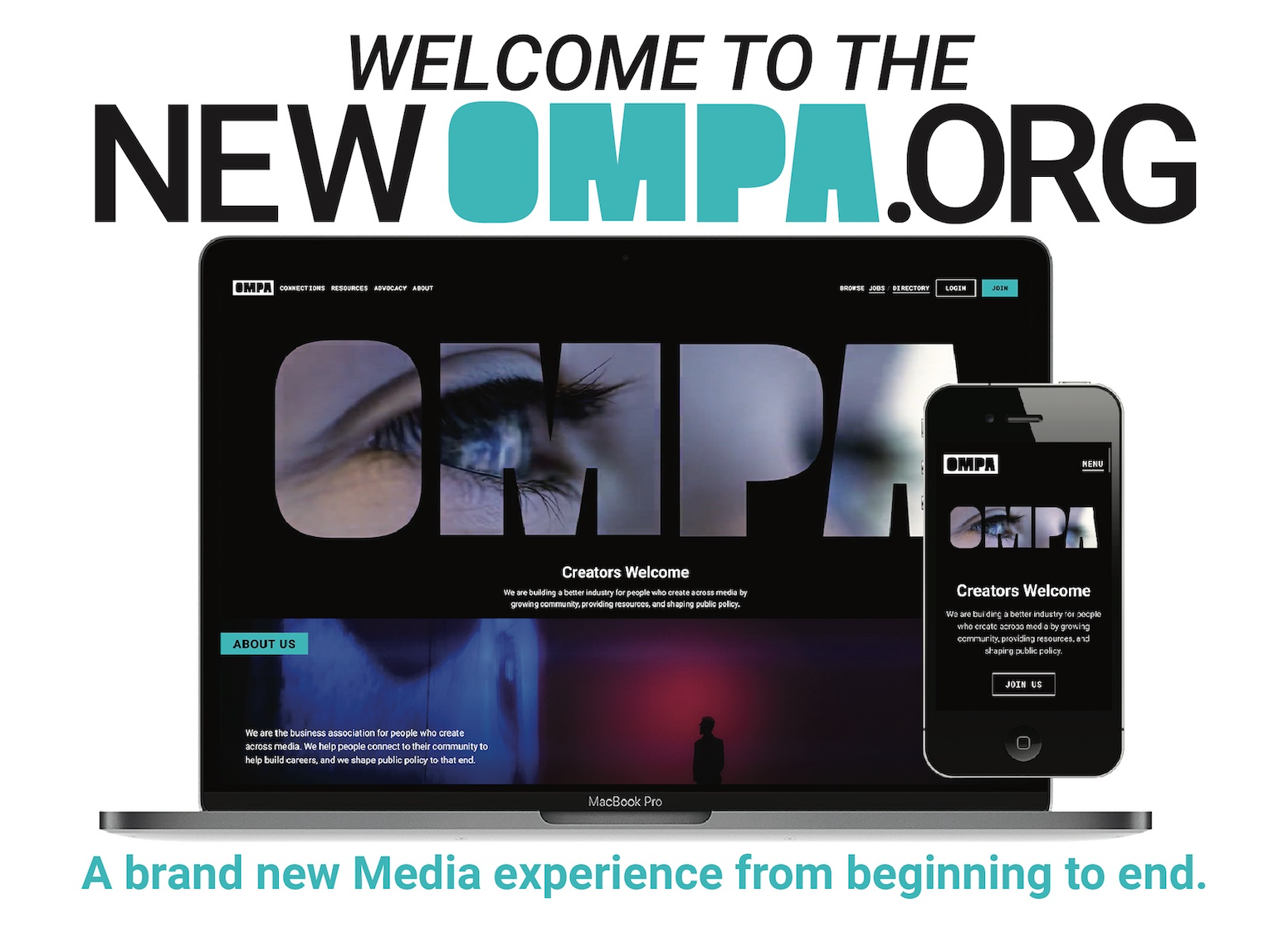 We are excited to introduce you to our new and improved platform that will help us come together as a community, share information and shape the future of the industry. Creators welcome.
NEW AND IMPROVED DIRECTORY.
Take advantage of expanded categories, new search filters, links to social, banner images, favorites list and links to your work.
A TOOL TO PROMOTE OREGON.
The OMPA website and its Directory showcase all Oregon has to offer the world. Help demonstrate the depth and breadth of talent and resources here by being part of this promotional tool and ensuring it's up to date.
TOTALLY FREE OR UPGRADE.
You can have a free account and can maintain your listing in one category for free. Upgrade to OMPA membership and you can list in more categories, add images and links to your work, rank higher in search results, access the jobs board and more.
CELEBRATE AND MAKE CONNECTIONS.
OMPA invites you to come celebrate with us at our Website Launch Parties! Join us in person to reconnect with your peers and meet new folks while celebrating the new website! There will be fun activities, beverages and bites. Our Website Launch Party is one event, two days apart and in two locations!
Website Launch Party in Portland | May 6th | 5-8pm | Koerner Camera
Cameras and Cocktails in Southern Oregon | May 4th | 7-9pm | EdenVale Winery