Thanks to the passing of SB1524 in the short 2022 legislative session, the rebate percentage allowances for the "Oregon Production Investment Fund" (OPIF) have been increased in an effort to keep Oregon competitive with other similar programs in the region. Gov. Brown signed the bill into law this week and the increased rebate percentages will become available to productions on July 1.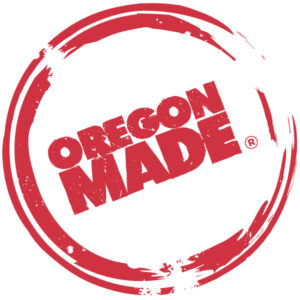 SB1524 increases the in-state labor rebate from 10% to 20% and the rebate for goods and services bought or rented from Oregon vendors from 20% to 25%. This change to the OPIF program comes a year after the program funding was increased from $14M per year to $20M per year.
Oregon has been the home to a thriving film and media industry for more than a century with the first #OregonMade production coming in 1908 in Astoria with "The Fisherman's Bride." Since then Oregon has been home to many iconic productions including "Stand By Me" (Brownsville), "One Flew Over the Cuckoo's Nest" (Salem), "The Shining" (Timberline Lodge) and "The Goonies" (Astoria & Cannon Beach). Visitors can follow The Oregon Film Trail – a cinematic attraction that is unique to Oregon – to celebrate the production locations for those titles and many others.
In more recent news – over the next year Oregon will be celebrating new productions from its world renown animation community including Guillermo del Toro's "Pinocchio," Key & Peele's "Wendell & Wild" from director Henry Selick and Laika's upcoming "Wildwood" as well as acclaimed films like "Pig" and the upcoming "Metal Lords" on Netflix.
Oregon's film, television, animation, interactive and commercial media industry regularly contributes $200M per year to the state's economy effecting 5000 jobs while creating content that celebrates this state to an international audience. Recent productions have utilized locations, crews and vendors in places like Curry & Coos counties, Silverton and Silver Falls SP, Jacksonville and Enterprise.
Please contact Oregon Film for more information.