---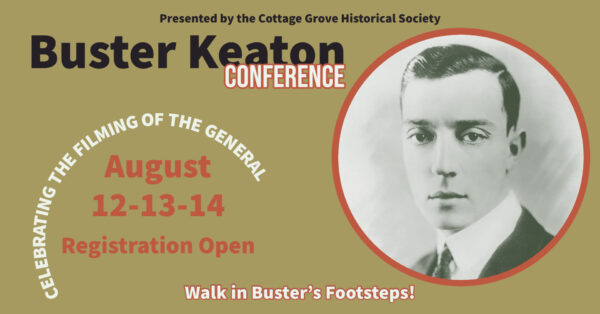 The Cottage Grove Historical Society presents
Buster Keaton Conference 2021 – Aug 12, 13, &15 Walk in Buster's Footsteps!
Conference Highlights
Visit the actual locations where Buster filmed The General
See where Buster played baseball during breaks from filming
See the hotel where Buster and much of his entourage stayed while in residence in Cottage Grove
Visit the site of the climactic crash scene
Mingle with silent film experts and fanatics of Buster Keaton and The General
Viewing of The General featuring Mark Orton's ensemble orchestra soundtrack
Guest Speakers

Harry Keaton "Jingles Jr." Moore
A true friend of the Cottage Grove Historical Society, Harry Keaton "Jingles Jr." Moore will candidly talk about what it was like "Growing Up Keaton". Harry is Buster's nephew, son of Harry "Jingles" Keaton.
Larry Telles
Regular presenter, board member, and promoter of the Niles Film Festival will talk about "Where Movies Came From", "Silent to Sounds: The American Cowboy Stars", and "Meanwhile at the Ranch".
Cost
$95 for a three-day event. Buy tickets now (by August 10th).  Tickets include all programming from Thursday evening, August 12th, through Saturday evening, August 14th, goodbyes Sunday, August 15th.
Admission Price includes
Admittance in conference events including a tour of film sites.
Conference Packet
Lunch on Friday and Saturday
Location
Enjoy two full days in the beautiful southern Willamette Valley and stay at the prestigious Village Green. (For reservations call 541-942-2491 and ask for the "Buster Keaton rate" – pending current availability.)
For more accommodation options in the local area click here.
Call Event Organizer, Lloyd Williams with any questions about the conference at 541-942-1310 or email; [email protected]
Note from Lloyd Williams:
"Due to the pandemic, we were not sure until a couple of weeks ago if we could have our 95th-anniversary celebration of the filming of The General in Cottage Grove. But as soon as Oregon lowered the COVID restrictions, we jumped at the chance to share a wonderful Buster experience with you. Protocols will be in place to assure you of a safe, fun, and memorable experience. We also hope you'll understand that we are trying to tie up a lot of loose ends at the moment, but rest assured you will have a good time. We will update you when new program information is available. In the past, the Cottage Grove Historical Society has hosted a similar conference celebrating the 75th, 80th, 85th, 90th, and now the 95th anniversary! So, as they say, out here in Oregon, this is not our first rodeo! Featured speakers include Harry Keaton "Jingles Jr." and Larry Telles. Along with other great speakers, we'll visit the baseball field where Buster loved to relax, give both he and his crew a break, visit the hotel where Buster stayed, visit historic downtown Cottage Grove (hint: check out a stop on the Statewide Oregon Film Trail – the parade scene in Animal House!) to see where Buster mingled with Grovers, and become intimately familiar with virtually all the location sites Buster used in The General. To cap off the event, we are planning to show The General, featuring Mark Orton's ensemble orchestra soundtrack. This is the same program that was performed live outdoors at the 90th-anniversary conference."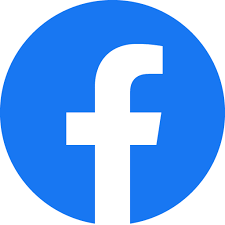 #BusterKeatonConference2021   #BusterKeatonTheGeneral   #OregonMade