Industry Day goes virtual this year as we flood legislators' inboxes with photos and personal stories from our industry all week long. Please join us in celebrating what our local production industry means to Oregon!
1. Find Your Legislators
Enter your home address to find your legislators' email addresses. You will email your Oregon House and Senate representatives (not Congress).

2. Take your photo
Make a sign that says "Oregon Creates" and fill in with a word or phrase related to your role in the industry. What does Oregon have because of our local industry—because of you? Then, take a selfie with your sign! Group shots and on-set photos are great, too.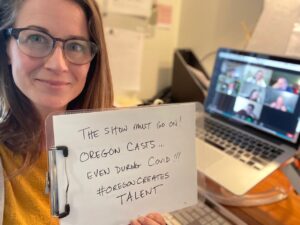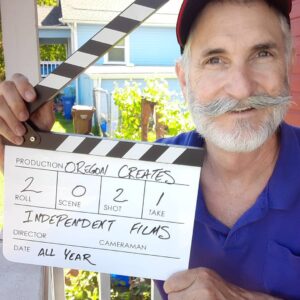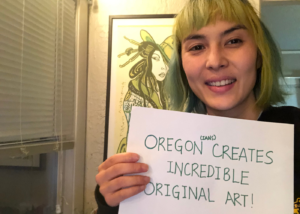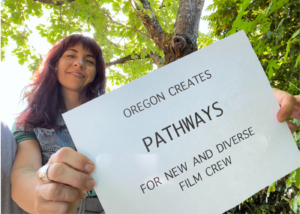 CW from top-left: Lana Veenker, Paul Bright, Julie Nhem, Ashley Mellinger.
3. Send your email
We put together a template to email your story and photo to your representatives. You can use the subject line "My #OregonCreates Story." Please be sure to copy [email protected] on your email to help us track engagement.
4. Celebrate on social
Share and tag: @ompa_org #OregonCreates #orpol #orleg and your representatives. (See a list of Twitter handles for Oregon legislators.)
• • •
Questions? Contact Christian Berk at 908-787-3353 or at [email protected]
---

OMPA is a membership organization that advocates for production-friendly policies, supports a statewide professional network, and showcases local work on our platforms. ompa.org