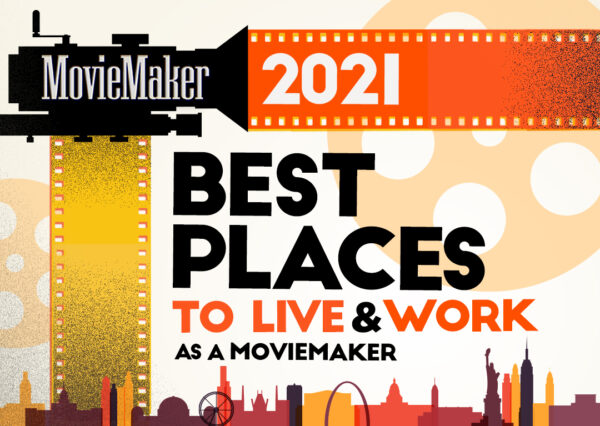 MovieMaker magazine published their 2021 rankings for "Best Places to Live and Work as a Filmmaker" – both Portland and Ashland made the list for the Large City and Small City categories respectively.
Here's what they said about Portland: " famous for all things handcrafted and artisanal, and that extends to filmmaking. The city is home to two stop-motion-animated films due in 2021: Guillermo del Toro's bold new take on Pinocchio and the Key & Peele reunion Wendell and Wild, from Coraline director Henry Selick.
In an increasingly digitized world, Portland has mounted a brave campaign to celebrate the analog, from its beloved Powell's Books (the world's largest independent bookstore), to film meccas like the Hollywood Theatre, to its live music scene (which we hope can return in 2021). When it comes to its film culture, the numbers speak for themselves: It is home to a dozen theaters and film societies, 15 film festivals, 14 film equipment rental houses, 16 film organizations and unions, and 19 production facilities. Oregon Film has tracked $135 million in direct spending within incentivized productions for the fiscal year 2019-2020 in the Portland area, thanks in part to a 20% cash rebate on goods and services from Oregon vendors.Portlanders may know how to build their own clocks, but they're also closely engaged with the times. The city responded boldly and innovatively to the pandemic, even in the midst of 2020's fires and demonstrations. "Ultimately the pivots forced upon the local industry from the coronavirus pandemic will make it stronger," says Brian Lord, manager of the Portland Film Office. "As a city within a long drive from Los Angeles and Vancouver, we are well situated for projects that do not want to use air travel. Our Oregon Media Production Association immediately created updated health and safety protocols for a safe return to work and we have been able to remain healthy as production started back up in August."

They cited Ashland, in the "Best Small City" category, as a town with "just over 21,000, you won't do much better than Ashland. The community 20 miles from the California state line has a long list of praiseworthy attributes — including hiking trails, the Oregon Shakespeare Festival, and a passionate film community— but you can add tenacity to that list. In 2020, Ashland battled both the pandemic and wildfires, never abandoning its commitment to community and ingenuity.
One innovation was the release this year of the independent comedy Phoenix, Oregon over the "Theatrical at Home" digital platform created by Ashland-based producer Anne Lundgren. It splits revenues between moviemakers and indie theaters and was later used by several other releases. The closeness of the film community was also apparent this year when the local chapter of the Oregon Media Production Association coordinated a cable and equipment swap to help get filmmakers back to work, and Joma Films held a fundraiser for fire victims.Given its small size, Ashland typically punches far above its weight with local film expenditures of up to $8 million annually, eight regional production facilities, and 14 equipment rental houses."
Read more here.