October 8-10 will bring screenings of over 100 short horror, dark sci fi, dark animation and horror comedy films at the Sunshine Mill Winery and Drive-Up Theater as part of the Oregon Scream Week.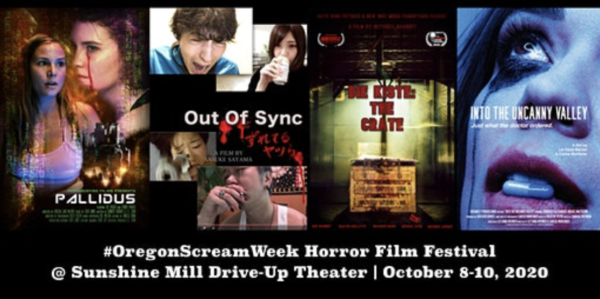 This is a live outdoor screening you can enjoy from the comfort of your own vehicle. Masks are required if you enter the Winery building and bathrooms. Tickets are only $30 per car per session. Please bring friends and family. There are yummy food and drink options that will be available to order as well. Please check out our Eventbrite listing for showtimes and trailers.
Get more info and tickets here.