Portland's out of work production community formed Together4Oregon to produce a live, virtual fundraiser benefiting Oregon residents hit hard by the pandemic.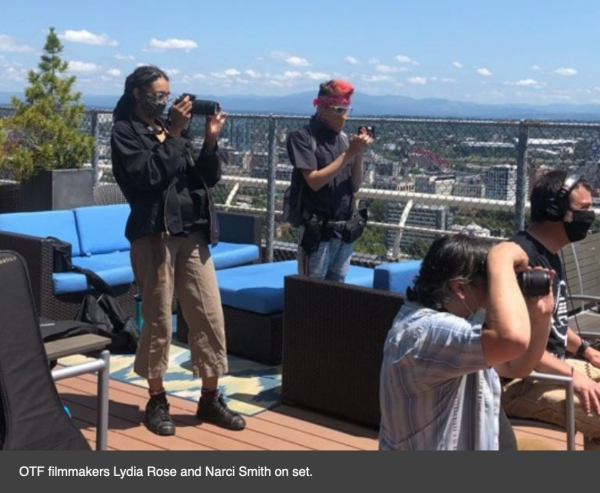 Our young filmmakers were on the scene, filming skits by local artists for the event. Lydia Rose, an OTF filmmaker, says, "It's amazing to see creatives coming together and collaborating to raise money for Oregon citizens, especially since artists aren't the most supported community. I think it's cool they're giving back no matter what."
OTF filmmaker and Peer Mentor Narci Smith was there too, both filming and helping newer OTF youth navigate being on a set for the first time. "It was an honor getting to work with professionals in the field. I like how they all made me feel valid and welcome. The experience was great especially how everyone was treated as no less. I loved how I never felt the need to hide any parts of my crossed marginalized identity."
The event will air this Saturday, July 18th, from 7-8pm on KGW/NBC and online. Funds raised will be split equally among Bradley Angle, NAYA, Sunshine Division and Labor's Community Services Agency.