The Northwest Film Center and the Portland Art Museum present the virtual opening of Spaceship Earth, screening online starting Friday, May 8 for a one week run. Spaceship Earth premiered at this year's Sundance Film Festival and follows eight people who spent two years inside of a replica of Earth's ecosystem called Biosphere 2.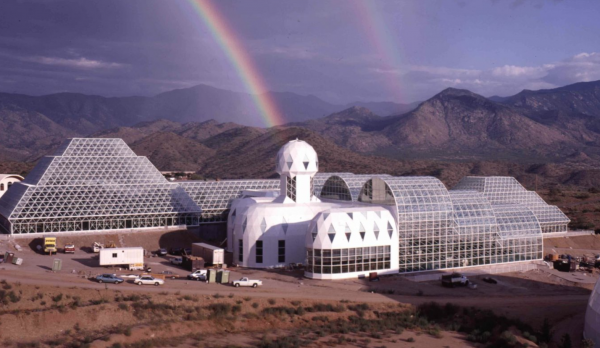 Your $3.99 ticket will directly support both NWFC and PAM and we encourage all of our board, members, staff, and supporters to join us—and spread the word.
At a time when the bulk of cinemas are expected to remain shuttered due to the coronavirus pandemic, our plan is to continue bringing new films to the PAM and NWFC audiences that allow us to follow social distancing rules.
We are proud to partner with NEON, the film production and distribution company that released Oscar winners such as Parasite and I, Tonya, on this innovative strategy to bring Spaceship Earth to our audiences during COVID-19.
We are excited to offer this film at an affordable price because of the economic hardship that Americans are facing during the pandemic.
But tickets and get more info here.