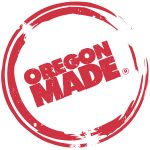 The Portland Film Office, in partnership with the #OregonMade Creative Foundation, has announced the recipients of its second Portland Post Production Grant Program.  Selected from a pool of twenty-seven applicants, four local filmmakers will receive $5,000 for their respective projects.
The grant program is intended to support the professional development of local Portland filmmakers by providing funds for such activities as sound, picture editing, color matching, color grading, closed caption, tech specs for distributors, and music clearances using local post-production houses. A total of $20,000 is being awarded in this second year.
Brian Lord, manager of the Portland Film Office, said, "The second year of the Post Production Grant program was even more successful and robust than last years.  The quality of the submitted projects rose and the fact that two of the four winners were a part of last year's applicants shows that this program has strong local support.  The range of projects from communities of color, women, and young filmmakers show the local industry is creatively wrestling with profound human concerns."
The selected projects are:
"Who's on Top? LGBTQs Summit Mt. Hood" – Devin Fei-Fan Tau (Director/Producer). A feature-length documentary which shines a spotlight on members of the LGBTQ community – including those with a range of mountaineering experience – who challenge stereotypes about gender and sexuality in the outdoor arena.
"Sophie Jones" – Lindsay Guerrero (Producer), Jessie Barr (Director).  A feature film inspired by true experiences of grief, girlhood and growing up, in Portland Oregon 2018. Sophie Jones is a 16-year-old girl trying everything she can to feel something again, and to make it through high school after the recent death of her mother.
"The Buffalo Soldiers of the Pacific Northwest" – Dru Holley (Producer/Director), Jerry Bell Jr ( Co-Director/Associate Producer).  This upcoming documentary film explores the sacrifices and contributions made by the six all-black cavalry & infantry regiments created after the Army Organization Act in 1866 in the name of building a better America.
"Space" – David Poulshock (Producer/Director/Editor) – When one landlord sees a way to revitalize his community by transforming an aging industrial complex into artist lofts, he opens the door for the chaos, beauty, and wonder that happens when an artist finds a space to create and an audience finds a place to witness it.
Housed at and supported by Prosper Portland, the Portland Film Office is committed to the economic vitality of a Portland-centered production ecosystem and seeks to build the local supply chain and industry capacity.