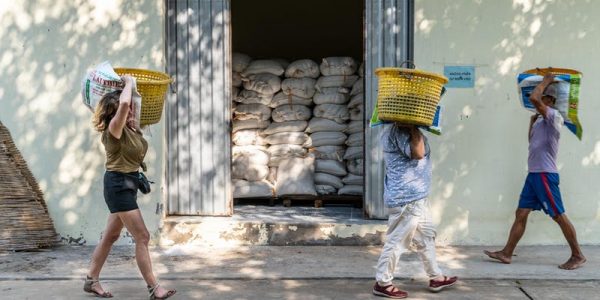 5:15PM: Reception at Magna
Join Kelly Cox, host & Creator of The Original Fare on PBS along with guest LA Chef Diep Tran and Chef Carlo Lamagna for a welcome reception with Vietnamese & Filipino snacky snackys and drinks!
6:00PM: Screening + Q&A
We'll walk across the street to Clinton St Theatre for the premiere of Season 6's Vietnam episode featuring owner of Red Boat Fish Sauce, Cuong Pham, and Chef Diep Tran. (Plus some special cameos by Miss Universe Vietnam and an old beau!)
Followed by a special showing of Carlo's episode from Season 3 before Kelly moderates a discussion on Asian Ingredients & their Heritage with Diep, Carlo, and Nong Poonsukwattana.
8PM: VIP Dinner
Back at Magna Diep & Carlo have created a joyous mash-up of Vietnamese & Filipino dishes. Sure to be filled with heart and fish sauce!! Cocktail Pairings will be optional.
Reserve your tickets here now.
Please contact [email protected] for any questions!