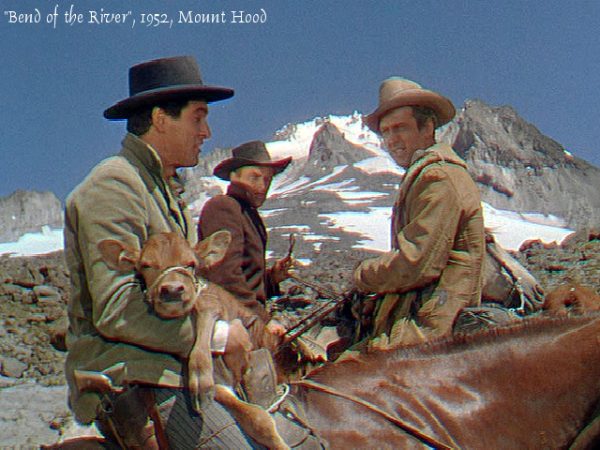 Riverfolk! Cinema lovers! Don't miss this epic film showing the awesome grandeur of Oregon on the silver screen! Bend Of The River, starring Jimmy Stewart, is one film every Oregonian (and transplants) should see at least once.
Get on your western duds and join the Human Access Project for this vintage classic shot in Oregon – with the best scenes of Mt. Hood, area rivers, and "Portland" ever put on film. Released in 1952, it's a rip-roaring western – with danger, reward, romance, and "viewpoints" seen through the eyes of settlers on an Oregon Trail wagon train.      
The evening is a fundraiser for the Human Access Project (HAP), Portland's local nonprofit transforming Portland's relationship with the Willamette River (also host of The Big Float). Dress western and attend this epic screen sensation. It's your river and your state – get into them both! Please share.
The Hollywood Theatre on Sunday  12/09/18 at 6:30 pm. Tickets and screening information here.
View trailer:   https://www.youtube.com/watch?v=cfa6dEYSVrU
Format:  35mm
Length:  91 minutes