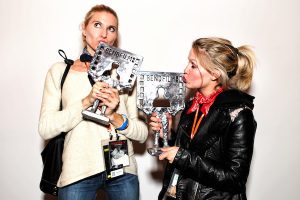 Help BendFilm fund the production of a women-helmed, short film to be shot in Central Oregon. We only need $2,500 from this Seed&Spark campaign to match a $2,500 grant from the Roundhouse Foundation. The gender disparity in our industry is embarrassingly low and we need to be the spark that creates change!
More: https://www.seedandspark.com/fund/bendfilms-women-filmmaker-production-fund#story
Here's How It'll Work:
– Issue a request for proposal from female filmmakers on July 1st.
– With your help, raise $2,500 through July 18th via this Seed&Spark Campaign.
– Begin project evaluations on August 1st.
– Award the full $5,000 short film production fund on August 15th.*
– Film completion deadline by July 1, 2019.
– World Premiere of film October 10-13, 2019.
*This $2,500 Seed&Spark Campaign needs to be successful to fully fund the project!