Animation studio HouseSpecial has signed Mike Orsini's No Relation for representation on the East Coast. A sales rep wi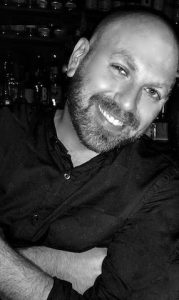 th Uncle Lefty since 2012, Mike created the No Relation imprint under Uncle Lefty's banner in 2017 to expand his roster of directors, artists, designers, food specialists, digital creators and technologists.
Lourri Hammack, HouseSpecial Partner.EP: "My first conversation with Mike spanned filmmaking, sports, advertising, life-altering animated moments, the prophet Tupac, personal UFO sightings, global financial markets, potbelly-pig-channeling psychics, the underbelly of Lost in Translation's nightlife via the clubs of Hong Kong and the imperiled state of the body politic. But it wasn't until I furtively read on a random blog that one of his favorite movies is One Flew Over the Cuckoo's Nest that I knew we were a perfect fit to join sales and production forces."
Mike grew up in Waterbury, Conn., consistently ranked in the Top 10 USA Saddest Cities over the last 10 years and garnered top honors in 2013. Escaping to Boston by way of Emerson College, he batted leadoff for their baseball team en route to a degree in Film.  After his initial white-collar profession in international finance led to assignments in Los Angeles, China, Philadelphia and Dallas, Mike's love of filmmaking and fondness for the art of the deal pulled him to New York and into a career in commercial content representation. Mike's adoration of the Yankees, love of the Jets (sadly), adamant belief in conspiracy theories and dedication to his rescue dog Clark (Black & Tan Coonhound originally from Alabama) landed Mike exactly where he always should've been.
"I've been an animation fan since I can remember & have been a LAIKA/HouseSpecial fan since I stepped foot in this industry. Lourri bleeds enthusiasm for everything she does. Her knowledge of the industry, passion for the work and uncanny ability to connect with people coupled with HouseSpecial's collection of master storytellers who craft narratives through strong, intriguing, interesting and sophisticated characters locked me in. The work truly speaks for itself and I'm extremely grateful to be part of such an all-star team of filmmakers," Mike said.
About HouseSpecial
HouseSpecial, formerly LAIKA/house, can make anything move. We are animation experts. Our Portland studio's creative team is well known for our ability to integrate design and develop characters that push brand narratives beyond the expected for clients including M&M'S®, Sony, Jose Cuervo®, Target, Häagen-Dazs®, Planters® and Supercell. HouseSpecial artists are guided by their infectious passion for storytelling and an obsession to bring wonder to every collaboration.
Mike Orsini can be contacted at: mobile 646.831.8329 | [email protected]