Girlscout Locations is headed by native Portlander, Sara Burton who has over 25 years location experience in Portland.  She began her career with Gus Van Sant's "My Own Private Idaho", followed up with a decade of studio feature work in Los Angeles and now 18 years in Portland has set up to exclusively serve advertising and commercial productions. Girlscout Locations has a team of consultants who work seamlessly with clients having access to the GSL massive location library, long time permitting relationships, and regional contacts to find every "needle in the haystack."
Notably 10 year Girlscout Locations collaborator, Crofton Diack, is an expert outdoors person having guided Outward Bound for a decade, kayaking, paddle boarding, rock climbing, remote natural landscapes are her specialty. (She was nominated for a LGMA award in 2015 for NISSAN ALTIMA "Migration" ad campaign.) Crofton splits her time between scouting/managing for Girlscout Locations and Field Producing for two time Emmy Nominated series for National Geographic, "Life Below Zero".  
Added to the Girlscout team 3 years ago is Scout Master, James Ridley, a Los Angeles non-union Assistant Director who is a fantastic photographer.  James comes by way of Great Britain and has made Portland his home of choice for his family.  James brings the mind of an AD to his location scouting, epic scout photos and the charm of a man how knows how to throw darts and share a pint with whom ever he meets.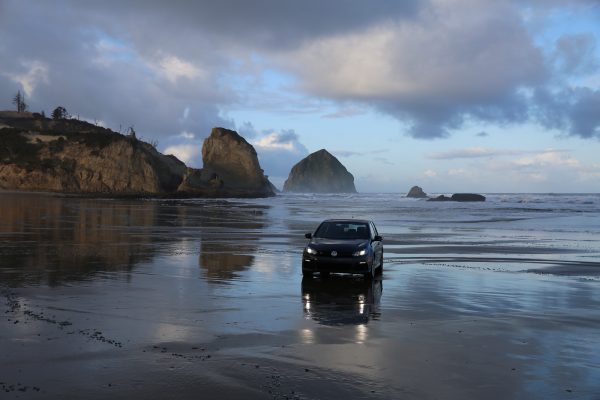 Burton added, "We are Portlanders, we love our city and celebrate our unique local ethos. In 2014, I formed a civic minded group for film professionals, called, Film Friendly Portland.  Since then we've marched in parades, contributed our time and energy to civic causes and have a seat the table with local governing agencies.  We are deeply committed to our community and the industry we love.  Girlscout Locations wishes to share our enthusiasm with visiting advertising professionals who come to experience our beloved city.  Come to Portland and take in all there is to offer; city, mountain, coast…all close and screen ready!"
For more information contact
Girlscout Locations
.