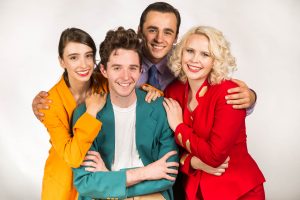 With 80s era hits such as Stranger Things and Sing Street winning praise from critics and fans alike, it is no surprise that the University of Oregon's television network, Duck TV, picked up and produced PRIMO, an 80s feel-good miniseries following four aspiring yuppies through a night on the town.
Each episode presents a different characters' perspective on the same night, culminating into a dramatic and fun final episode.
Produced by Duck TV veterans Miranda Sarah Einy and Claire Elise Williams, the show draws inspiration from classic 80s films such as Breakfast Club, contemporary series such as Glow, and the work of Patrick Nagel.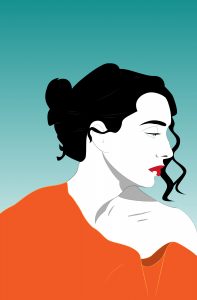 Their cast and crew consists entirely of students at the University of Oregon, many of which also participate in the University's film club, UFO. The Duck TV network celebrated its 15th anniversary this Fall.
The show took home five network awards and is Williams' last time producing for Duck TV. It was also a final project for cinematographer Clay Davenport, who graduated in the fall and will be greatly missed by the network. Einy is producing a new series with the network premiering in Winter of 2018.
Watch the full series here: PRIMO