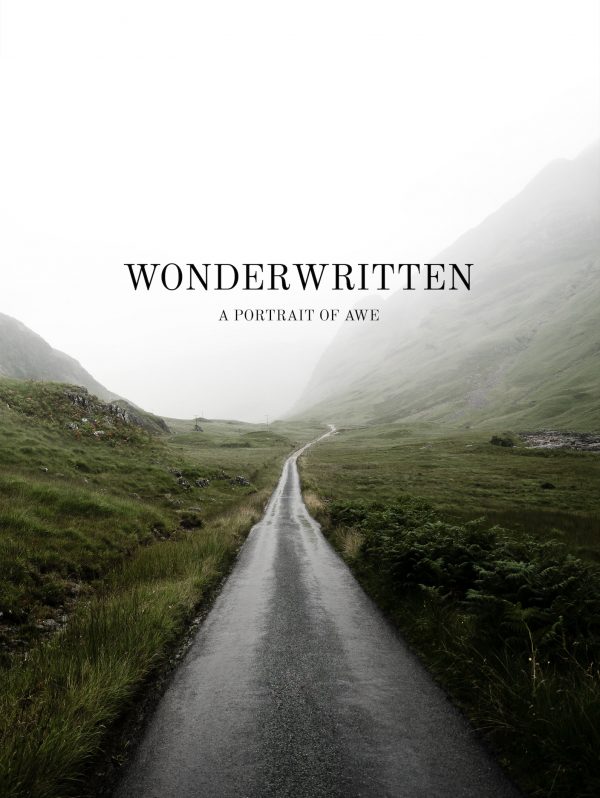 PROJECT OVERVIEW
Wonderwritten is an Independent Film slated for production spring of 2018 in Scotland. Join Oregon based creators in telling a uniquely compelling story of the human experience set in the stunning Scottish Highlands.
In a rare and emotional screenplay, the story of Alan Ainsley, a Scotland based writer, follows a series of five days in a week of his life. Driven by Alan's internal narrative of letter-like writings and inspiring compelling curiosities about his patterns of behavior, Wonderwritten reveals an unexpected expression of humanity. Alan, having been recently left by the woman he loves and uniquely navigating the new course of his life, keeps his audience engaged with his unfolding nature.
Our writers embark on a mindful exploration of heartbreak through the eyes of wonderstruck writer, Alan Ainsley. The story explores the intricacies of humanity's relationship to the world, through the journaling of a writer with an exceptionally unique view of his circumstances. Threaded by a powerful internal monologue, our story wanders the expanding landscape of human emotion and perception. Alan, a published writer and enthusiast for philosophy, offers an unfamiliar character with a powerful message underlying his oddities; "Here's to life, and to this moment." With thought-provoking writing as the catalyst, our creators aim to evoke its audience's sense of wonder while rekindling curiosity.
THE SCOTLAND SETTING
Our location in Scotland and how this story came to fruition is an example of how sound and imagery play into our most intricate emotions; inspiring ideas, changing minds and creating stories. With the setting as the source of inspiration, Wonderwritten and the story it tells were born. Wonderwritten and our main character are the product of creativity evoked by both visuals and music in relation to our setting in Scotland.
CROWDFUNDING GOAL 
Our Kickstarter goal is set for $40,000. A $40,000 minimum budget covers airfare, transportation, meals for cast and crew, lodging, acting talent, music licensing, shooting permit fees and location reservation for production in Scotland, as well as pledge perks such as reservation of the premiere venue, VIP dinner and after party venue costs.
PRODUCTION SCHEDULE 
Production for Wonderwritten is slated for early May of 2018. Pre Production began in December of 2016 and Post Production is summer of 2018.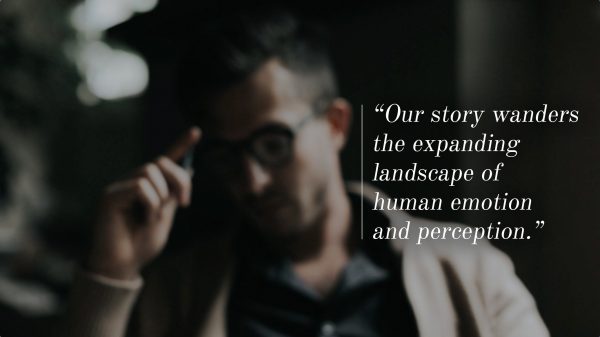 TALENT AND CONNECTIONS IN SCOTLAND
Professional acting talent is being sourced locally in Scotland. Producers and designers for Wonderwritten are working through pre production with the assistance of artists and creators local to locations for the film.
INTENTIONS AND OBJECTIVES 
Runtime for Wonderwritten is an estimated fifty minute length, planned to premiere November 2018 at the Historic Elsinore Theatre in our hometown of Salem, Oregon. Specific premiere date will be announced shortly following completion of campaign. Following this event, our plans for the film include submission to Film Festivals around the United States, Scotland and beyond, as well as a tour of screenings across the Pacific Northwest. Our Kickstarter campaign features backing levels that include standard and VIP tickets to see the film. Higher levels include VIP dinner and drinks with the creators as well as a VIP ticket to the after party in Salem, Oregon.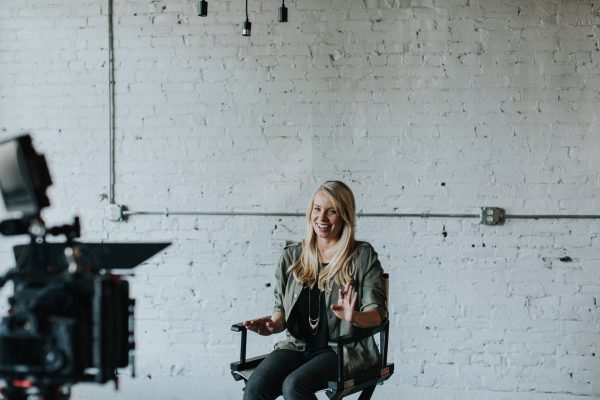 THE PEOPLE BEHIND THE PROJECT
OREGON BASED
Project Wonderwritten creators are Oregon based. Many of us, born and raised here, have worked the past few years to grow and progress our city through creative content, design and strategy for a community of local business owners. We continue to do so while watching our industry grow as a result of new business and new ideas in Oregon. To take a large scale project, like Wonderwritten, and proudly bring it back to premiere at Salem's Historic Theatre is a thrilling and influential endeavor. It speaks volumes of the talent located here, within a growing community of artists. Local and global commercial clients of ours include OSU, Infocus, Rafn's Restaurant, Jordan Brand, Archive Coffee and Bar, Salem Ale Works, Livbar, Bernie Fagan Soccer and Enlightened Theatrics.
 
FROM THE WRITERS
"We are excited to take on this huge project. I am excited to be telling a story that speaks to a lesser explored conversation about humanity and how we perceive experience during our brief time alive on this planet. How we embrace or disregard each moment, and each experience, how those experiences shape our thinking, how our minds change and how they don't, and the overall intricacy of our behavior and interactions. From this project and this film, you should expect close attention to detail, and an encounter with characters that are utterly relatable, yet utterly unique and compelling. My goal is for this film to feel like an intimate conversation. Rich in substance, quirk, and thought, and warm with emotion. We have a story that focuses on how a particular character perceives heartbreak; the strongest emotions that overcome us as humans intimately interacting with other humans. Alan Ainsley is a writer, that published his first and only successful work titled "A Portrait of Awe" while deeply in love and living life with someone named Anna. So our audience is introduced to Alan, after having separated from this woman. And as the audience, you're observing Alan in this aftermath of emotion. You're coming up with ideas about his unique character, his situation and probably rather struck by his thoughts and behavior. There is a sense of wondering what exactly has happened here, and a mystery to Alan's small journeys over the course of his story. The film is primarily monologue driven. We hear both Alan's cultivated and spontaneous thoughts. Over the course of this story, we're exposed to some really stunning imagery of our setting. The Scottish Highlands being one of the most grand visuals and Alan's town and home, both very charming and full of character. I think that if all of us can get this project in front of Salem, even just Salem, we can reach our goals for budget, and we will premiere Wonderwritten at our historic theatre. Watching people over the past year look at this lovely, growing city in surprise and excitement for the community at work, makes me so thrilled to do exactly that."
–––AshlieRené, Writer, Director of Photography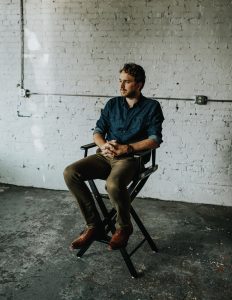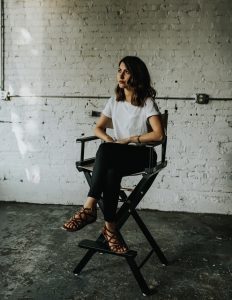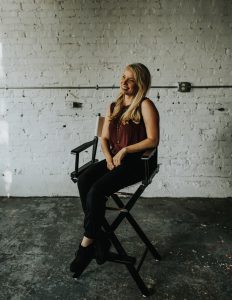 BACKING AND REWARDS
HIGH LEVEL BACKING FOR LOCAL SPONSORS
Wonderwritten creators are Salem based branding and marketing professionals offering backing levels that include a commercial marketing piece to local business sponsors. These are tangible branded commercial assets that will be produced for sponsors to be utilized for marketing purposes, as well as given a spot at the Wonderwritten premiere in Salem.
SPONSOR LEVEL I
SPONSOR LEVEL II (Oregon Only)
$2,500 pledge
includes a 15 second feature within the local sponsor commercial with an opening spot (shown before the film) at the Wonderwritten premiere.
SPONSOR LEVEL III (Oregon Only)
$5,000 pledge
includes a branded 30 second commercial piece with an opening spot (shown before the film) at the Wonderwritten premiere.
TITLE SPONSOR (Oregon Only)
$10,000 pledge
includes a 60 second branding commercial with an opening spot (shown before the film) at the Wonderwritten premiere.
PRODUCER LEVEL I
$5,000 pledge
includes official Producer credit in the final film, digital download and 4 tickets to the premiere of Wonderwritten in Salem, OR.
Watch the campaign film and back the project on Kickstarter
Follow the project on Facebook and Instagram