"Who Killed Jim Thompson The Thai Silk King" premieres at LCC, Friday, October 20th, 7:00 PM, Ragozzino Performance Hall.  Paris based Director Neil Hollander will be present as will Seattle based Producer Barry Broman.  Be sure to read the BBC and Newsweek stories linked below.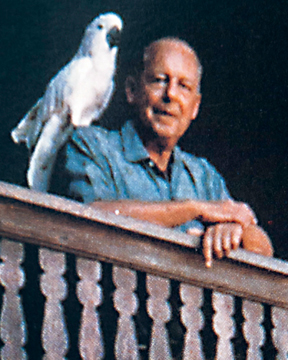 OSS agent Jim Thompson was rich.  He founded the Thai Silk Company following WWII and in 1967 disappeared without a trace.  The company he founded continues today as Jim Thompson Fabrics.  But his mysterious disappearance has never been solved, until now.
By special arrangement the 45 minute documentary "Who Killed Jim Thompson The Thai Silk King" will have its worldwide premiere in Eugene at Lane Community College, presenting the answers to the mystery of his disappearance and suspected murder.  The Eugene International Film Festival and Lane Community College have joined in a mutual undertaking to benefit the students and enrich the community with an engaging cultural program.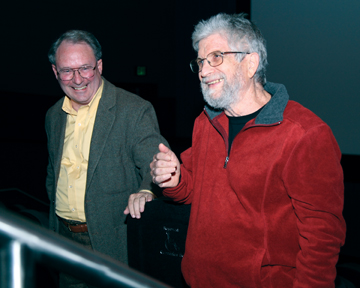 Director Neil Hollander will be coming from Paris to meet with students, faculty and members of the community.   The premiere takes place Friday, October 20th, 7:00  PM.  Admission is free.  First come, first seated. Following the premiere screening at LCC's Ragozzino Performance Hall, 4000 E. 30th Ave, building 6, Hollander and Producer Barry Broman will hold a Q & A session.  A mid-day "Visiting Artist" program will take place 11:00 AM to 12:30 PM in Rm 111, Bldg 17 with Hollander and Broman as well.  The "Visiting Artist" program is free and open the the public.
Hundreds of school children, members of the military, and friends of Jim Thompson scoured the area where he disappeared.  No clues were found until Hollander and Broman, fifty years after Thompson's disappearance, brought the facts of his disappearance forward in their film.
For his first film Hollander sailed around the world filming, "The Last Sailors: The Final Days of Working Sail," narrated by Orson Welles. He has worked with other celebrities including Angelica Houston and Stacy Keach. He is noted for raising realistic budgets for his films.  His commitment to filmmaking put him on the front lines of the war in Burma – filming under hostile fire. Real bullets and real death around him.  Hollander has a Ph.D..in communications from the University of Washington, is multilingual, and champions human rights, arts and culture, and education.
The producer of "Who Killed Jim Thompson The Thai Silk King," Barry Broman, is a highly regarded photographer and independent film producer now retired from the US Department of State.  Much of his life was spent in Southeast Asia, becoming US Counselor of Embassy in Yangon, Myanmar by the end of his career.
The premiere is sponsored by Lane Community College Media Arts, the Eugene International Film Festival, the Eugene Airport, Direct Travel, and Imagination International.
For more information about Jim Thompson, see: BBC  & Newsweek