After attending so many wonderful festivals throughout the state, Oregon Film, Travel Oregon and the Community Service Center at the University of Oregon (CSC) wanted to try to quantify the impact these community gatherings were having – economically, socially and creatively. To that end, with help from many of the festival organizers and patrons themselves and grants from both the Oregon Tourism Commission (OTC) and the U.S. Department of Commerce Economic Development Administration (EDA), the CSC spent many months looking into the impacts and strategies of the nearly 80 festivals occurring here in Oregon every year.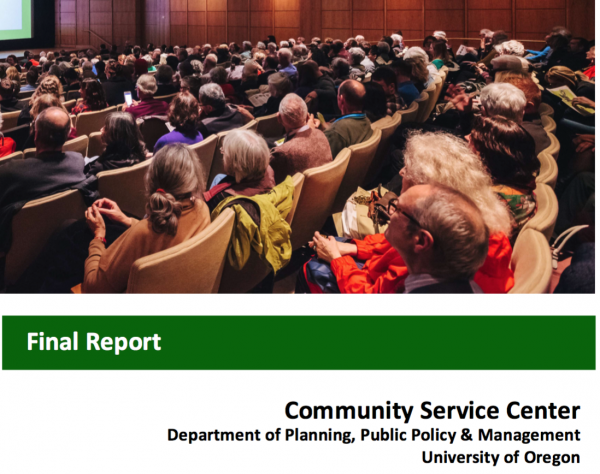 Film festivals are sources of entertainment, cultural amenities, and for some, a travel destination. Prior to this study, little was known about Oregon film festivals and their patrons beyond a working list of festivals compiled by Oregon Film. This report presents an inventory of film festivals in Oregon, a description of the characteristics of film festivals, a profile of film festival patrons, and potential marketing strategies to promote film festivals.
The focus is on promoting film festivals as part of the portfolio of travel destinations in Oregon.
The link to the report can be found on our site but also accessed directly here.