Part of VFX/PDX's continuing workshop series aimed at keeping Portland up to date on the latest and greatest when it comes to post production, we bring you a special evening with Davinci Resolve 14. Dave Jahns (Joint) and Blackmagic Design bring you a hands-on look at what's new with Davinci Resolve 14.
Blackmagic continues to expand and innovate the Davinci Resolve toolset, and with version 14 comes a major step forward via an extensive set of audio tools, facial tracking and correction, and reduced Studio level pricing to compliment the robust free version.  Resolve has never been more real and relevant, and whether you're a seasoned colorist or a student just starting to look into editing and color tools, you'll stand to get a heavy dose of the workflow and capabilities inherent to Davinci Resolve 14 in one tightly packed evening, with both our hometown presenters as well as a pair of  Blackmagic Product Specialists (Shawn Carlson and Rony Soussan) up from LA.
We will be giving away a license of Davinci Resolve 14 Studio as well as a license of Fusion 8 Studio at the end of the workshop.  You must be present to win.
Speakers to include:


Dave Jahns – Lead Colorist, W+K's Joint Editorial – headlining project demo, workflows, and breakdowns.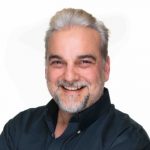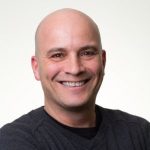 Shawn Carlson and Rony Soussan – Product Specialists, Blackmagic Design – v14 highlights and new features: Fairlight audio tools, Fusion/Fusion connect, and collaborative editing/grading workflows.

J Bills – Compositor/Lead Colorist, Sprocketship – brief introduction and user group overview + demo project files.
This all takes place the evening of Wednesday, June 21st, from 6pm-9pm, graciously hosted & sponsored by the Art Institute, in their capable PC lab.  Space is very limited (20 workstations in the lab + about 10 extra non-workstation seats) and we expect this to fill up quickly, so reserve your spot now here:
https://resolveworkshoppdx.eventbrite.com
And please be courteous and cancel your ticket if your availability changes and you can't attend so we can fill your seat.  This is absolutely free (extra special thanks to Dave and the Blackmagic artists for donating the time).  Also, be sure to check out and register separately for the Blackmagic Road Show happening the next day (Thurs, June 22) at OMSI from 1pm-5pm.  Details here.   See you at the workshop!
VFX/PDX Davinci Resolve 14 Workshop
Wednesday, June 21st, 6pm-9pm
The Art Institute of Portland
1122 Northwest Davis Street
Room 308
Portland, OR 97209