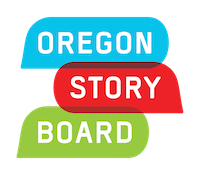 Oregon Story Board is excited to announce the next evolution of our 2016 HoloLens Development classes. Introducing our Intro to VR/MR Summer Courses!
Curious about what it takes to make virtual reality? Come explore design, development and user experience classes at Oregon Story Board this June. All 3 of our new class tracts provide a hands-on learning environment for students interested in exploring different aspects of the virtual reality production pipeline. Our custom curriculum is designed to introduce you to theory and content creation tools, then apply these best practices to create the first projects for your VR/MR portfolio!
Intro to UX Design for VR & MR | June 8-July 13 | Thursdays from 9:00AM – 2:00PM
You will explore and develop basic elements of VR/MR UX design best practices and also create UX documentation for VR/MR projects from pinpointing problems to executing solutions.
Intro to 3D Asset Creation for VR & MR | June 9-July 14 | Fridays from 1:00PM – 6:00PM
You will gain an understanding of the history and future of VR/MR and its potential use in a variety of industries, plus learn the basics of 3D art creation using Autodesk Maya and Unity.
Intro to VR & MR Programming | June 10-July 15 | Saturdays from 9:00AM – 1:00PM
You will learn best practices of VR/MR development and the basics of Unity and C#.
Classes are small, limited to 16 students each, and they're filling up quickly! Sign up today to reserve your spot: http://www.oregonstoryboard.org/classes/
Need more info?
See you in June!
-Oregon Story Board Team