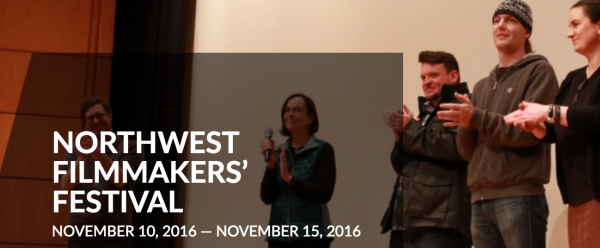 Filmmakers, creators and writers should check out the recent announcement from the Northwest Film Center & The NW Filmmakers Festival this November for  details on two new grant programs: The Oregon Production Award and the Oregon Filmmaker's Residency Award.
The OREGON PRODUCTION AWARD is an open competition in which filmmakers are asked to make a short 2 – 3 minute film on the topic of "The Frame."
The winning film will receive $1,000 in cash, or $1,500 in cash (if film is shot outside of Portland) from the Governor's Office of Film and Television to be applied towards making a film to be screened the following year. In addition, we are working with the Oregon Media Production Association (OMPA) and its members to contribute in-kind production donations to help you along the way.
The OREGON FILMMAKER'S RESIDENCY AWARD is a unique residency opportunity for screenwriters, filmmakers and creative teams done in conjunction with Playa in Summer Lake, Oregon.
This program calls for proposals from filmmakers and related creators to work on a script/film/visual narrative project during a 4 week residency at PLAYA in Summer Lake, Oregon.