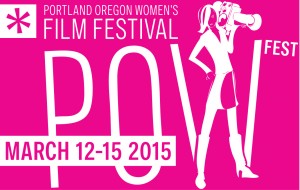 POWFest 2015
March 12-15, 2015
Festival Pass $40 / Individual showings $8-10
More info: powfest.com
Come see the work of over 60 women directors!
The 2015 films were judged by a panel of industry professionals along with film enthusiasts who evaluated over 600 submissions on the merits of creativity, production value, aesthetic vision and storytelling craft. We are very excited to present such a strong collection of films from around the world during the 8th annual festival! Check out the list of selected films here.
The Festival Pass gives you the opportunity to see as many films as you like during the festival, save money and show your support while benefiting from early seating and access to our Opening Night Reception, Meet the Director's Mixer and Closing Night Reception.
POWFest is produced by Sour Apple Productions in partnership with The Hollywood Theatre.