Harry Dawson wins OMPA Award of Excellence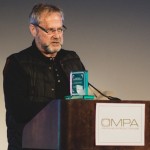 Approximately four hundred members of Oregon's commercial, film, television and interactive industry were on hand at Zarr Studios in Portland last Thursday for the annual meeting of the Oregon Media Production Association (OMPA). The professional trade group handed out $3,000 in student scholarships, recognized industry members for their achievements, inspiration, and volunteerism, and introduced newly elected board members.
Harry Dawson was awarded the association's Award of Excellence in recognition for over 30 years of achievement as an Oregon-based cinematographer and director. Harry Dawson's cinematography is featured in permanent installations at the Getty Center and other cultural and arts institutions across the nation, and his groundbreaking work as Director of Photography has been featured in the National Portrait Gallery in London, the Metropolitan Museum of Art, MOMA, and the Guggenheim Museums in New York, Bilbao, and Berlin. A 25-year retrospective of his cinematography was featured at the Grand Palais in Paris in July of last year.
Harry's feature film experience includes camera work on the box-office hit TWILIGHT and the Jennifer Aniston comedy MANAGEMENT. His company, Dawson Media Group, is responsible for bringing more than $5 million of business to Oregon's economy.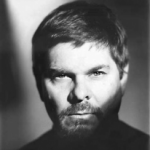 Randall Sellars was celebrated with a Service and Inspiration award in appreciation for his work as a professional Director of Photography and as an inspiration to other professionals in the community with his generosity and mentorship.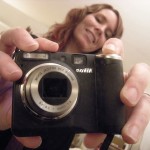 Lara Cuddy received OMPA's "Rising Star" award, in appreciation for her work as a prolific line producer and production manager of independent films, including "Birds of Neptune" which premiered at Slamdance in Park City, Utah this week. Lara Cuddy has participated in four projects benefiting from i-OPIF, the Oregon incentive for independent filmmakers established by OMPA in 2009.
Keynote presentation by Tim Williams of the Oregon Governor's Office of Film and Television highlighted the effectiveness of the Oregon Production Investment Fund and at stimulating job and business growth in Oregon.
The OMPA event included a demonstration of independent video games organized by Portland Indie Game Squad in recognition of this increasingly important job sector for Oregon's creative economy.
The event was preceded by a meet-up for independent filmmakers and presentation by attorneys from the Oregon Volunteer Lawyers for the Arts and board member David Poulshock, to talk about the availability of OVLA legal workshops in support of creative business enterprises.
Prominent Oregon director Gary Nolton said the evening represented "the best OMPA Annual Meeting yet." OMPA producers credit the services of Picture This Production Services and Peter Corvallis Productions for making the live event professional and memorable, as well as the Year-in-Review video contribution of spraker.tv, support from Gales Creek Insurance Services, venue hostZarr Studios, beverage sponsor Rogue Ales, Catering by Caprice, photo booth sponsor Portland Photo Party and Dark Wing Productions.