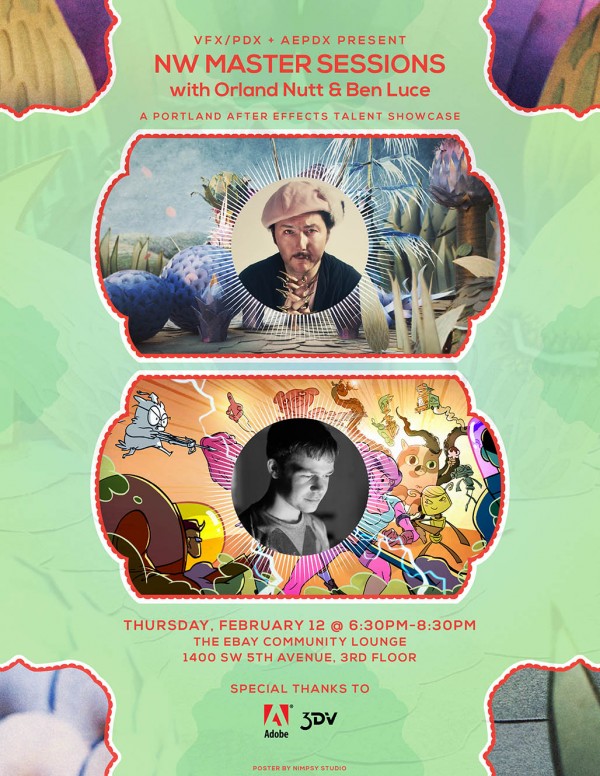 Join us for a screening of select works from the decade+ catalog of Orland Nutt, including his latest "Bear of Heaven,"  followed by in depth behind the scenes that showcase Orland's mastery of Adobe After Effects that is regularly on display as one of the front line artists at Bent Image Lab.
Opening the show will be Ben Luce, an extremely talented illustrator and animator who's art blurs the lines between traditional and digital.  Ben will be demo'ing his techniques with Photoshop and After Effects.
More information:  www.vfxpdx.com
Free tickets:  https://vfxpdxwinter2015.eventbrite.com
Thursday, February 12 @ the Ebay Community Lounge
1400 SW 5th Avenue, 3rd Floor
6:30pm-8:30pm
Thanks to co-presenting help from AEPDX and sponsorship from Ebay (venue) and software gurus 3DV for use of their projector.